Watkin Jones said its project margins are meeting expectations as it seeks to recover from a profit slump and redundancies last year.
The build-to-rent (BTR) and student housing specialist, in a brief trading update for the half year ending 31 March, said its project margins "have been in line with updated guidance given in January".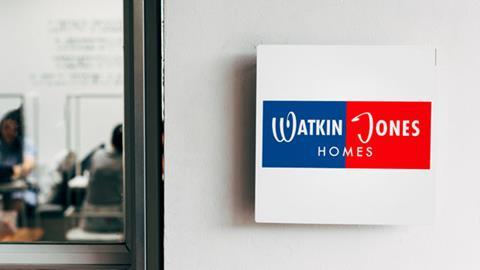 The firm previously said it anticipated gross margins of 12% to 14% in the short term. The firm said an exception to this was a scheme in Exeter where it had incurred extra costs following the liquidation of a contractor.
Watkin Jones said appetite for forward funds is "continuing to recover". It said the first half performance of the firm had been driven by contractually secure forward sold developments.
It said: "[The] underlying residential for rent market continues to perform well with both strong tenant demand and rental growth in our core purpose built student accommodation and BTR sectors."
It said it expects to sign a number of deals in the second half of the year and has five schemes formally under offer.
The firm however gave no indication of pre-tax profit or income for the half year in the update.
Watkin Jones last year posted a two-thirds drop in profit to £18m due largely to a £30m provision for building safety remediation work. Its income fell 5% to £407m.
Watkin Jones in November announced plans to make 10% of its workforce redundant following the economic turmoil after Liz Truss' mini-budget.