Housebuilder Vistry is to make its current chief financial officer Earl Sibley second in command of the business as chief operating officer, the firm revealed today.
The £2.7bn turnover partnerships and private housebuilder announced a top level executive rejig in advance of its forthcoming £1.2bn merger with Countryside, and of the impending exit of its current operations boss, Graham Prothero, to be chief executive of rival MJ Gleeson.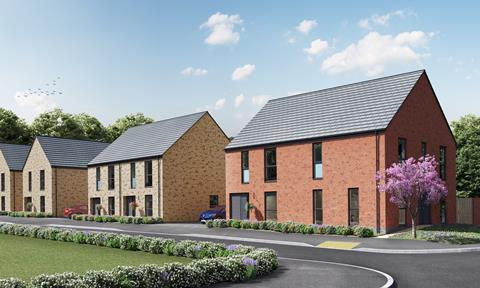 Vistry said it will bring in Countryside's finance director Tim Lawlor in to be CFO of the merged business to replace Sibley when he moves to the operations role. Lawlor will join Vistry's board of directors, and Sibley will remain a board director during the revamp.
Vistry said the changes will take effect from November 11, the date that it this week set as the expected date for completion of the planned £1.2bn merger between the firms.
Graham Prothero will continue to work for Vistry until his previously set departure date of December 31 on "focused on the effective transition of his responsibilities", the update said.
See also: What are housebuilding's prospects in the wake of the mini-budget?
See also: Vistry boss commits to retaining Countryside brand if merger goes ahead
The merger between the two firms is designed to see the creation of a £3bn partnerships housing business, in addition to Vistry's private housebuilding operation and Countryside's legacy private housebuilding business.
It is currently not clear what will happen to other senior Countryside executives when the merger goes through, with Countryside currently led by Mike Wolliscroft and Phillip Chapman and co-chief executives, following the resignation of Iain McPherson at the start of the year. However, Vistry chief executive Greg Fitzgerald has said he is "delighted that we've got some great leaders coming over from Countryside to join the business" as part of the merger.
Countryside was put up for sale under investor pressure earlier this summer following a review of the business initiated in response to a shock profit warning at the start of the year, which led to the departure of McPherson.
Vistry said on Friday that it still expects its adjusted profit before tax for the year to 31 December to be around £417m, despite the turmoil in the financial markets following last month's mini-budget.