The proportion of sales of flats where EWS1 fire safety assessments were required by mortgage lenders rose in the first quarter of 2022, despite the government's decision to cancel official advice requiring the assessments.
The fire safety assessments, overseen by the RICS, were set up as an attempt to allow flat owners to prove their homes were fire-safe, but have ended up seeing thousands of homeowners trapped in unsellable flats, either unable to secure an assessment because of a lack of willing surveyors, or having had a negative assessment but unable to afford the recommended remediation work.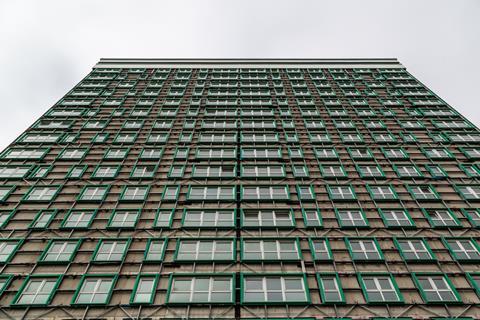 Former housing secretary Robert Jenrick claimed last July to have secured mortgage lender support for cancelling the EWS1 assessments in a move he said would unblock the housing market.
>> EWS1 forms will still be used for several years, lenders warn
>> How lenders are responding to the goverrnment's EWS1 form announcement
>> When will the flat valuation blockage finally come to an end?
However, it later emerged that lenders' backing for Jenrick's move was provisional on RICS changing its guidance to valuers, and on the government withdrawing its Consolidated Advice Note on fire safety, something it only finally managed in January.
Data released by the government showed that EWS1 assessments were required by lenders on 9% of the 55,000 mortgage valuations on which it received data in the January to March quarter, up from 8% in the previous three months. For mid-rise properties – between 4-6 stories – this equated to 27% of all valuations, and for high-rise properties of seven stories or above, half of all valuations required an EWS1 assessment.
However, despite the lack of any discernible progress, there are hopes the situation will now start to improve following RICS's decision to update its guidance on the use of EWS1 assessments in March, and the passing of the Building Safety Act, which helps bring the government's new PAS9880 guidance, which is supposed to replace EWS1, into effect.