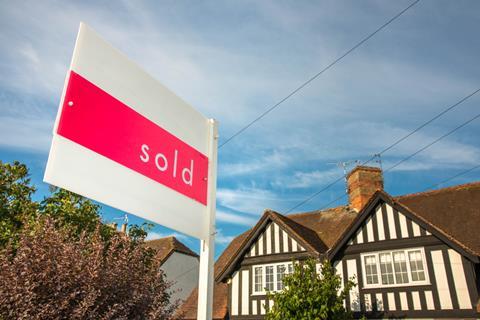 Average UK house prices have recovered slightly in January but are still 2% below October 2022's record, property portal Rightmove has said.
Prices have risen by 0.9% in the last month, meaning an average house in the UK now has a £362,438 asking price, but the firm warned "it's still early days" in terms of calling a recovery.
House prices often recover in Jnauary, but Rightmove said the rise is the steepest January bounce for three years. Nevertheless, buyer enquiries are down 36% compared to this time last year, and prices are still £8,720 lower than the peak in October.
Tim Bannister, Rightmove's director of property science, said the rise was "encouraging" for movers looking for a calmer market after the "rapidly changing and at times chaotic economic climate of the final few months of last year."
The data come after comes after S&P Global forecast UK prices would fall 3.5% this year. The Office for Budget Responsibility (OBR) and Zoopla have given more dire predictions of property price falls in the UK. The OBR said prices would fall 9.3% between 2022/23 and 2024/25. And Zoopla believed London prices would fall between 5% and 8% this year.
But Bannister was optimistic about the end of the year: "We expect that the full effect of affordability constraints and last year's mortgage rate rises will hold back some segments of the market in the first half of the year, but our leading market indicators may start to identify some green shoots of growth that will go on to strengthen in the second half of 2023," he said.
Rightmove pointed out mortgage interest rates had "softened" this month, with some deals on offer below 5%.
Mortgages hit a 14-year high after the economic turmoil created by the government's disastrous mini-Budget in September last year.