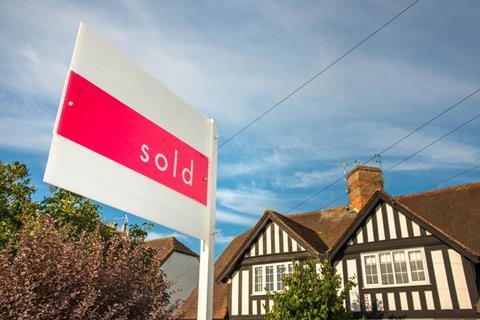 House price growth in the UK slowed down in June compared to May, according to figures from the Nationwide.
Prices rose by 0.3% month-on-month in the month, after taking account of seasonal effects, according to the mortgage lender, which was the 11th consecutive monthly increase. The average house price in June was £271,613, up from £269,914 in May.
This meant annual house price growth in June was 10.7% year-on-year, compared to 11.2% in May.
Robert Gardner, Nationwide's chief economist, said the figures showed there were "tentative signs of a slowdown", with the number of mortgages approved for house purchases falling back towards pre-pandemic levels and surveyors reporting some softening in new buyer enquiries.
He said: "Nevertheless, the housing market has retained a surprising amount of momentum given the mounting pressure on household budgets from high inflation, which has already driven consumer confidence to a record low."
The South West overtook Wales with the strongest performance in the quarter to June, with London having the weakest price growth in the latest three month period.
Prices in the South West were up 14.7% year-on-year and Wales saw a slowing in annual price growth to 13.4%. Annual price growth in London was 6.0%.
Geoff Garrett, director of mortgage brokers Henry Dannell, said: "While property price performance is impressive given the wider economic backdrop, we expect this trend to subside in the relative short term, with some adjustments likely to materialise throughout the remainder of the year in the form of a reduction in property values."