UK house prices have dropped for the first time this year, going down by 1.3% to £365,173 in August compared to the previous month, according to Rightmove.
But the property specialists indicated that the slow down in the market is more likely to be because of the summer holiday season than the start of a downward trent.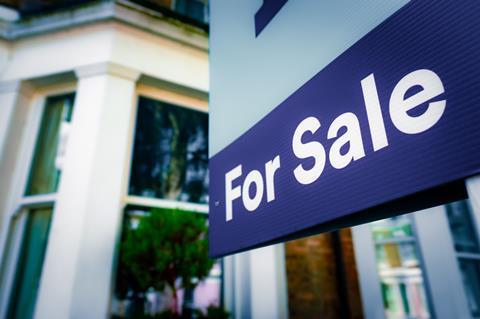 Rightmove indicated there was an 8.3% price increase year-on-year and buyer demand is still high, being 20% higher than in 2019. Although, buyer enquires with agents in the UK was down 4% on the market in 2021.
The 1.3% drop was "on a par with the average August drop over the past 10 years", the property services stated. And house prices have lowered with people spending more on summer holidays as well as sellers reducing prices to secure a buyer to hopefully ensure the sale completes before Christmas.
While the latest interest rise of 0.5% has put pressure on buyer affordability, Righmove noted that there was still an imbalance between demand and supply for homes. Although, demand "continues to soften", the property services' monthly index showed.
Tim Bannister, Rightmove's director of property science, said: "A drop in asking prices is to be expected this month, as the market returns towards normal seasonal patterns after a frenzied two years, and many would-be home movers become distracted by the summer holidays.
"Nevertheless, we're still expecting price changes for the rest of the year to continue to follow the usual seasonal pattern, which means we'll end year at around 7% annual growth, even with the wider economic uncertainty."
See also>> Are we seeing the start of a housing development slowdown?
Gary Wright, co-chief executive of payment technology firm flatfair, said: "The housing market may be cooling off, but only just. A minor slowdown does little to help the millions priced out of owning a home, given values currently stand at nine times the average national income – and as high as fourteen times in London."
Simon McCulloch, chief commercial & growth officer at property agent Smoove said: "July's house price decrease is not yet indicative of a downward trend, and it would be wrong to read too much into the -1.3% figure. Historically, prices tend to dip in the mid to late summer."
Robin Paterson, partner at iBuyer UPSTIX, said: "Growth stalling confirms what many in the industry already knew – the housing market is slowing down. However, prices have not yet fallen from historic highs, presenting an opportunity for savvy sellers – provided they can sell quickly."