Swan has breached the Regulator of Social Housing's (RSH) Home Standard over issues around fire safety, asbestos management and water safety.
The regulatory notice published yesterday is the latest blow for the 11,600-home housing association which in December was found to have breached the RSH governance and financial viability standard after losing control of development costs.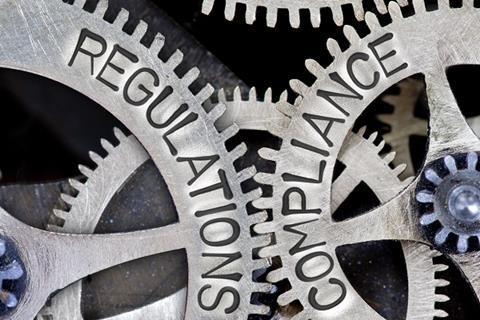 The RSH said Swan referred itself to the regulator, notifying it of "concerns in relation to the completion of fire risk assessments and remedial actions, the completion of asbestos management surveys, systems to record the recommendations of water safety risk assessments and issues with the quality of its data management and performance reporting."
The RSH found Swan breached the Home Standard -which governs the quality of homes and maintenance- with the "potential of serious detriment" to tenants.
Swan, which has been a pioneer of using modern methods of construction (MMC) in the affordable housing sector, is currently under intensive regulatory scrutiny following a "material deterioration" in its finances. RSH said this was due to a "significant adverse variance in its future development costs' due to the "ineffective management of its development programme"
Following the regulatory judgement in December, Swan's finance director James King left his position and Jeremy Vickers, formerly finance director development at Metropolitan Thames Valley, was appointed as interim group finance director.
The association appointed former Peabody finance director Susan Hickey as interim chief executive, following the retirement of previous boss John Synnuck. Swan has also beefed up its board, drafting in Matthew Bailes, former head of the social housing regulator and chief executive of Paradigm Housing, and Paul Phillips, former chief financial officer at Notting Hill Genesis, as co-opted members.
Susan Hickey, chief executive of Swan Housing Association said: "We would like to apologise to our customers for the failures in our approach which have led to the Regulator's notice issued today.
"We have put a robust improvement plan in place and are working closely with external advisors to ensure that this situation is rectified as a matter of urgency. Swan Housing Association's absolute priority is to ensure our customers are safe in their homes and we will continue to engage with the Regulator throughout the delivery of the improvement programme"