The website will be updated with any major breaking stories during the holiday season with the full daily news service returning on January 3.
It has been another eventful 12 months and a busy news year for construction as the Enquirer keeps the industry up to date with what is really going on.
These were the best read stories during the year:
The Enquirer enjoyed another year of growth as busy professionals turn to us for a fast and insightful news fix.
Our daily newsletter now has more than 49,000 subscribers.
Google Analytics show the Enquirer enjoyed more than 20 million page views this year from more than 4.4 million users – numbers which dwarf any of our traditional construction media rivals.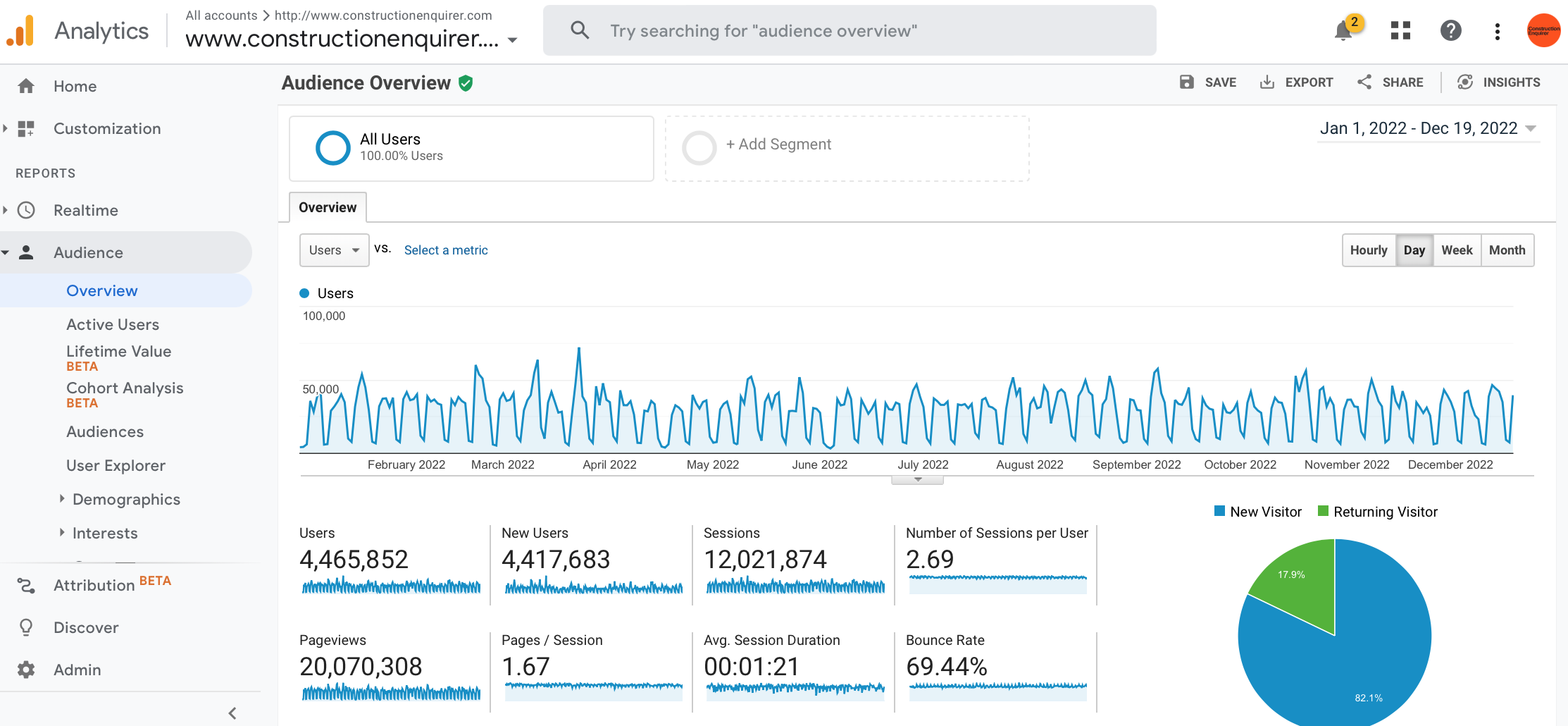 Our growing band of advertisers enjoy industry leading response rates and all the details about booking a campaign for 2023 can be found here.
Display adverts were clicked on more than 137,000 times during the year generating a staggering 3,500 hours – or 145 days – viewing time of our advertisers' websites by Enquirer readers.
Our recruitment pages are thriving thanks to our unrivaled reach into construction companies while our Suppliers and Buyers Directory has already signed-up more than 5,000 firms from across the supply chain.
We'd like to wish all our readers a very Merry Christmas and here's to a happy New Year after a well deserved break.