Ellenor has been promoted extending his leadership role in Yorkshire to also encompass the north east region
He started his career with the business 35 years ago as an apprentice and has worked his way up to leadership roles, with the majority of that time spent in the North East.
To support Paul in his new wider role, Shaun Pearson has been appointed as operations director for Yorkshire and North East.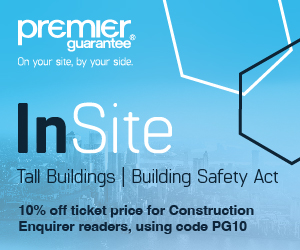 Pearson joined Tilbury just a year ago from JF Finnegan, where he was construction manager.
John Gittins, Tilbury Douglas' managing director Building North, said: "Having recently announced our re-establishment as a standalone major contractor, we are committed to becoming the most customer-focused and productive contractor in the UK.
"These two key appointments for the Yorkshire and the North East region will help with the continued growth of Tilbury Douglas."