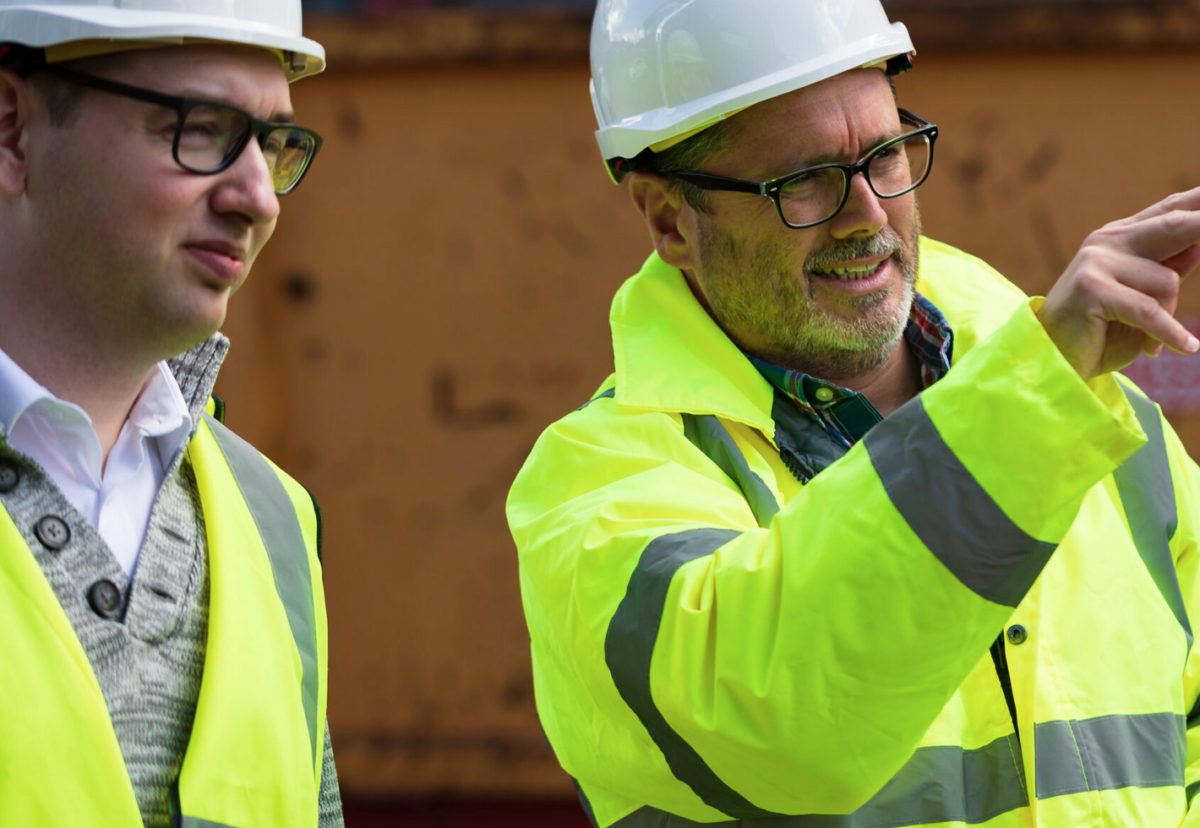 Not only was it 30 years since John Thoday and Adrienne Massey founded The Health and Safety People, but it is also one year on from the business becoming employee-owned.
Managing Director Massey said, "John and I are delighted the business has come so far, and now we have placed it in the hands of our employees, they are doing a magnificent job of taking it to a new level."
Since 1992, the company has been focussing on improving site safety with the emphasis on the HSE's hierarchy of control. This featured strongly when THSP developed its comprehensive Risk Assessment Builder in 2017.
Health and Safety Director, Chris Ivey, said: "We want all our customers to adopt practices that make working safely easier than not.
"Essentially, what this means is working with employees to determine the best way to carry out a task and making sure they have the correct tools and equipment when they need it so that they can carry out their work safely.
"This prevents them from having to create "work-rounds" so that there's less likelihood of anything going wrong. During our site inspections, we encourage site managers to adopt a positive attitude to health and safety, because that is how the job is going to go well.
"That way not only does everyone go home safe and sound, but they also feel valued, and this goes a long way to achieving good mental health."
Consultant Manager and Trustee of THSP's Employee Ownership Trust Board, Kev Harvey, added: "I have worked sites in London for THSP for the past seven years, and there are not many buildings on London's skyline that I can say we haven't had a hand in keeping workers safe and advising over 800 customers on.
"As I train and mentor new consultants, my emphasis is on them creating positive relationships with the site management and workers alike, always offering toolbox talks to ensure people understand the benefits of safe and healthy working. There is so much that we can do to guide a better safety culture and get more people home safely with a smile on their faces."
Director for HR & Employment Law, Andrew Wilson said: "I worked for many years in construction as a quantity surveyor, so I'm aware of the issues that management face.
"My colleagues help our customers to keep positive communications within their teams and where legislation falls into both camps, I work closely with the Health and Safety guys to find solutions to any issues that arise."
Massey added: "We are very proud of those consultants who have developed their profession working for THSP and gone on to head the HSEQ roles in some of the UK's top construction companies. It was great catching up with some of them as we celebrated this milestone."