Housebuilder Taylor Wimpey has bought a 1,855-plot site in Milton Keynes from developer and land trader Henry Boot and William Davis Homes.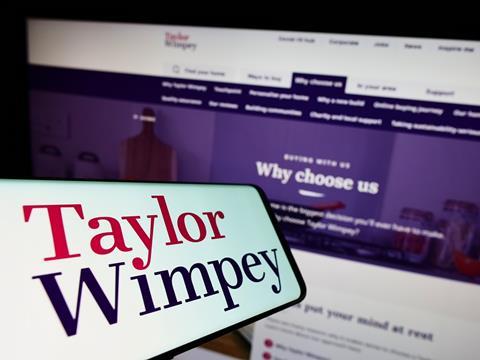 The transaction was negotiated by Henry Boot's land promotion and planning business Hallam Land Management (HLM), with the firm having an option agreement with Taylor Wimpey, which recently predicted an output slump this year, and William Davis Homes.
HLM's interest in the land was 618 plots, with William Davis Homes holding the rest of the site.
HLM said 30% of the homes on the 342-acre site, about seven miles outside the centre of Milton Keynes, and below the A421 between Bletchley and Newton Longville, will be affordable.
The homes will be built alongside 6.5 acres of employment land, a primary school, secondary school and a neighbourhood centre including retail and community buildings.
More than 130 acres will be dedicated to green infrastructure, including extensive play spaces and sports facilities.
Approval was required from both Buckinghamshire Council and Milton Keynes Council, and was granted in December 2022.
The site is part of an area being developed by the South West Milton Keynes Consortium, made up of Taylor Wimpey; Bellcross; Connolly Homes; Hallam Land and William Davis.
Facilities and services, including Milton Keynes hospital, Buckinghamshire education services, extensive offsite highway works, across the two council areas will benefit from an extensive Section 106 package.
HLM, which reported its profit had been hit by a property write down last year, said the sale gave it a 14% ungeared internal rate of return per annum, with the option benefitting from a discount to market value.
Tim Roberts, chief executive of Henry Boot, said: "The sale of this site to a leading national housebuilder continues to demonstrate the benefit of working with Hallam Land Management to navigate complex planning arrangements and manage multiple stakeholders.
"This latest transaction represents a strong start to 2023, while the ongoing demand for new homes presents a significant opportunity for Henry Boot's land promotion business."
He added: "The team brings deep expertise in masterplanning and is able to ensure that strategically important sites can deliver a range of housing tenures, amenities and infrastructure improvements to the benefit of new and existing communities."