Swan Housing Group has breached lending agreements and only has enough cash to last until December, it has told investors.
The troubled housing association, which breached a regulatory standard last year after losing control of development costs, is expected to merge with housing association giant Sanctuary on 30 November.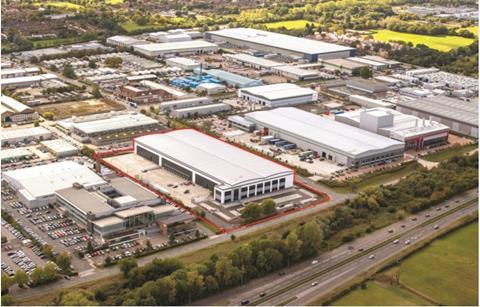 In an investor update the Essex-based registered provider said it currently holds £24.3m in cash, which it projects will only be enough to fund its subsidiaries until early December, shortly after the expected merger date. It said it has appointed advisers to scrutinise whether its spend is 'appropriate'.
In addition to the cashflow difficulties, funder M&G Trustee Company earlier this week said that it would give Swan time to complete its merger before taking action over breaches to its lending agreements.
Swan did not file its audited accounts to M&G in the agreed time frame, while its funding arm Swan Capital, which on-lent the borrowed £250m to the association, also did not provide its balance sheet, profit and loss account and report on time as agreed, constituting breaches of its loan covenants.
M&G said the breaches would constitute a default if they continued "for a period of 30 days'
However, M&G said it would not act over the breaches on the basis that Swan completes its merger on 30 November and that audited financial statements are produced afterwards.
M&G said: "M&G is currently minded not to serve the notices referred to…to enable sufficient time for the merger to take effect and the breaches to be cured"
See also: Swan finance director resigns
See also: Troubled Swan in further regulatory standard breach
It also emerged this week that Orbit, whose merger talks with Swan ended last month lent £40m to Swan. Orbit is in discussions with Swan about the repayment of the loan, which could be re-financed by Sanctuary as part of the latest merger proposal.
In a statement Swan said it is "proceeding at pace" with its merger discussions with 105,000-home Sanctuary.
It said: "In the meanwhile, we will continue to focus on the delivery of services to our customers and stakeholders, while progressing the partnership with Sanctuary. We will provide further updates as soon as we are able to do so."
Essex-based Swan was last December found to have breached the Regulator of Social Housing's (RSH) governance and financial viability standard.
This followed what was described by RSH as a "material deterioration" in Swan's finances after losing control of development programme costs. Despite managing only 11,600 homes, Swan has previously said it had a development pipeline of 8,000 homes through its for-profit modern methods of construction developer Swan New Homes Ltd, which trades as Nu Living.
The firm created a modular housing factory in Basildon, and announced plans for a second facility to take its build capacity to 1,000-homes a-year.