Swan's bondholders will be asked to waive lending agreement breaches in order to allow its delayed takeover by Sanctuary to go ahead in January.
Swan Housing Capital, the funding vehicle for troubled 11,000-home provider Swan Housing association, announced today that it is convening a meeting of bondholders to discuss covenant breaches.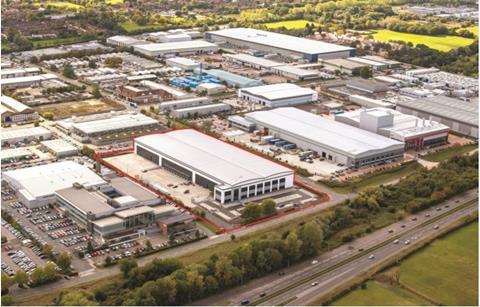 Swan breached lending agreements relating to a £250m bond, the proceeds of which were on-lent to Swan Housing Association. It failed to deliver security trustee M&G Trustee Company its consolidated financial statements as agreed, along with Swan Housing Capital's balance sheet and profit and loss account
The accounts were not delivered due to talks about a potential takeover by housing association Orbit coming to an end in September, it said.
Housing association giant Sanctuary, which is now planning to takeover Swan, "would like assurance that any breaches" are "waived by bondholders prior to the completion of the acquisition", Swan said.
The merger between 105,000-home landlord Sanctuary and 11,600-home Essex-based Swan had been due to complete on 30 November but was delayed due to the need to secure lender consents.
The takeover is now due to happen on or before 31 January, assuming the breaches will be waived and consents granted.
The saga surrounding Swan began last year when the Regulator of Social Housing found the 11,600-home association to be non-compliant with its governance and financial viability standard after losing control of its development programme costs.
Swan's statement today said that a number of its development schemes "require a high level of management judgement and are subject to high levels of estimation uncertainty"/
It revealed its draft accounts include an impairment charge of £138.6m in 2021/22 and a further £55.3m charge recognised as an adjustment in 2020/21, both relating to development schemes.
>>See also: Can housing associations keep development going as the rest of the market slows?
>>See also: Growing pains or cause for concern? What recent financial failures mean for the modular market
Swan, which had invested significantly in modern methods of construction, initially went into discussions with Orbit regarding a merger before talks broke down following due diligence.
In October as the loan covenant breaches emerged, it also came to light that Swan only held enough cash to last until early December, although it has since negotiated a £50m loan with Sanctuary.