The boards of housing associations Sanctuary and Swan have given their final agreement to a merger designed to rescue the ailing Essex-based landlord before it runs out of cash.
In a short statement issued late yesterday, 105,000-home landlord Sanctuary said "Sanctuary's proposed business combination with Swan Housing Association has been agreed by the Boards of both organisations."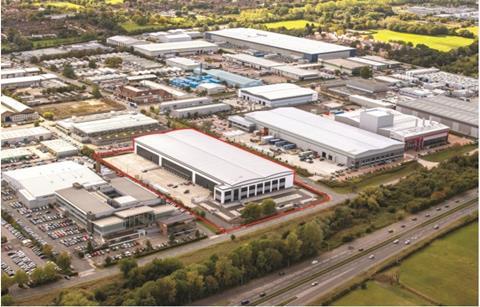 Sanctuary said the decision had been taken at the end of a detailed due diligence process, "the results of which were presented to the Boards for consideration".
The decision by the boards of both organisations is a significant milestone in a saga kicked off a year ago when the Regulator of Social Housing found 11,600-home Swan to be non-compliant with the governance and financial viability standard after losing control of its development programme.
Swan, which had invested significantly in modern methods of construction with one factory already producing homes for its developments and a second off site facility planned, initially went into discussions with Orbit regarding a merger before talks broke down following due diligence.
Last month it emerged Swan had been in breach of loan covenants and at that point only held enough cash to last until early December, shortly after the merger with Sanctuary is expected to complete. It said in a statement that it had appointed advisers to scrutinise whether its spending was "appropriate".
However, Sanctuary said that completion of the merger was still subject to receiving "appropriate consents" as well as "satisfactorily concluding commercial discussions with third parties".
Sanctuary declined to comment on what the consents and "third party" agreements necessary to complete the deal would be, but they could include regulatory and lender approvals. Swan has been contacted for comment.
The announcement comes just a week after Sanctuary loaned £50m to Swan, taking on a debt originally advanced by Orbit when merger discussions with that landlord were ongoing.
The RSH's decision that Swan had breached the regulatory standard came after the Essex and east London-based Swan suffered a "material deterioration in its financial position".