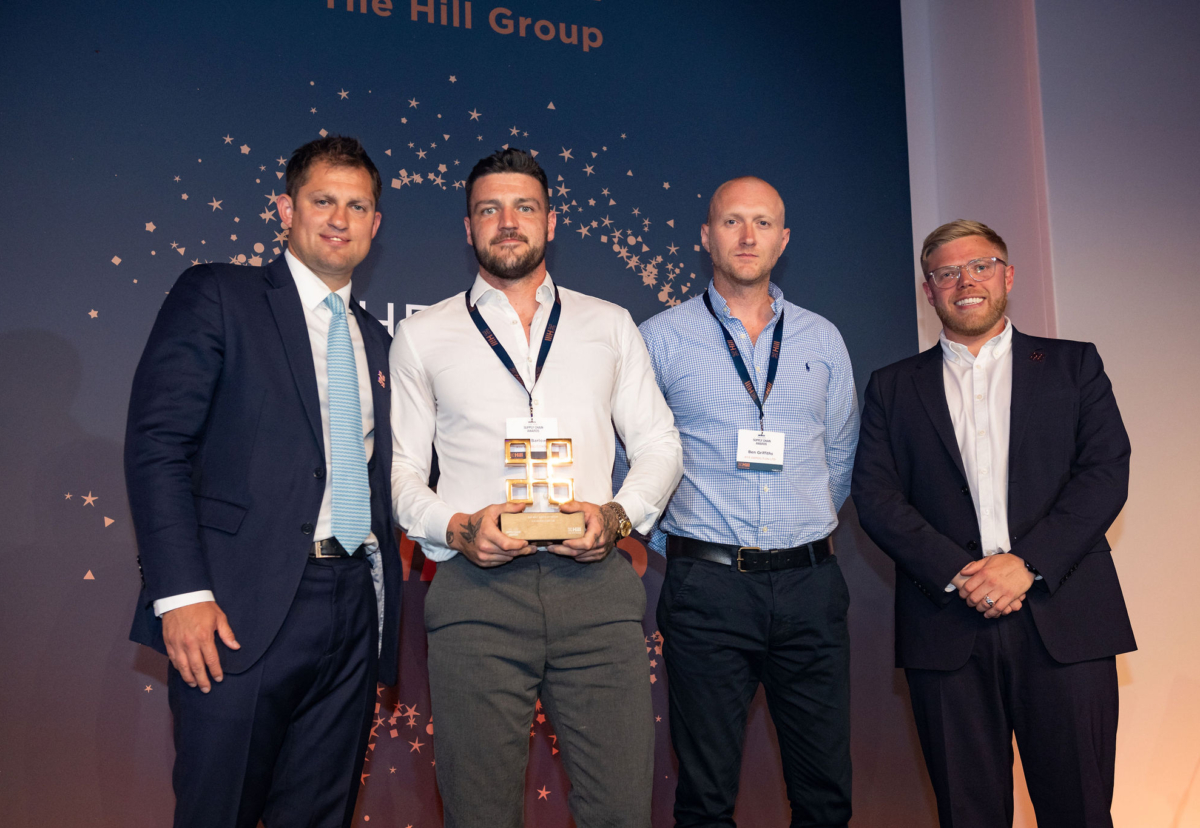 The event was organised by leading housing developers, The Hill Group, to recognise the outstanding achievements and resilience of their suppliers over recent years, as well as pay tribute to the innovation and progression in key areas of the industry.
Rye Demolition was presented with the Best Green Initiative award in recognition of its outstanding commitment to improving its environmental impact. Rye is the first SME demolition firm to make the wholesale switch to HVO and is proudly supporting other companies in making the switch.
Having transferred its entire fleet of site plant and machinery from diesel to HVO, it has similarly committed to moving all of its road vehicles away from diesel with the purchase of 600,000 litres of HVO fuel over the next year, thereby eliminating in the region of 1,700 tonnes of CO2Ee,.
In addition to the switch to HVO, Rye Demolition has committed to a Sustainable Standard framework, that challenges them to make a positive impact wherever they work using five key pillars: Health & Safety, Environmental, Quality, People and Community. This has seen them undertake a range of initiatives including carbon audits, ongoing investment in modern plant, machinery, technology, and staff training, as well as community engagement and charity work.
Simon Barlow, Managing Director of Rye Group said: "We are delighted to be presented with this award in recognition of our ongoing efforts. It is our second environmental award of the year and validates the huge effort and investment we are making to improve our sustainability credentials.
"To be recognised by a supplier is, in many ways, even more satisfying than receiving an industry award because it proves that our work is making a difference to the clients and communities we serve. We thank Hill Group for its recognition of our work. You can be sure that our efforts will continue in this field."