Keltbray is also launching an appeal after ten firms were fined nearly £60m by the CMA with Keltbray hit with a £16m fine and Squibb a £2m penalty.
Squibb said: "Squibb Group announces that following the publication of a press notice by the Competition and Markets Authority on 23 March 2023 and, after consultation with its lawyers and its other advisers, the company will be initiating an appeal against the CMA's decision.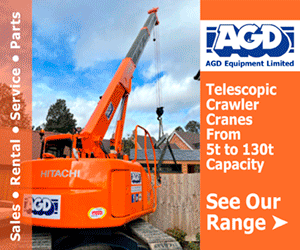 "The focus of the appeal will, for the most part, concentrate on the background to and determination of the fine. In particular, the fact that the fine is disproportionate when seen in the context of the wider investigation and the other infringements discovered as part of the CMA investigation.
"The appeal process is expected to take in excess of 12 months and further announcements will be made by the Company as required."