Shearer Property Group has named Hill Group as its development and funding partner for a £450m regeneration scheme in the centre of Coventry.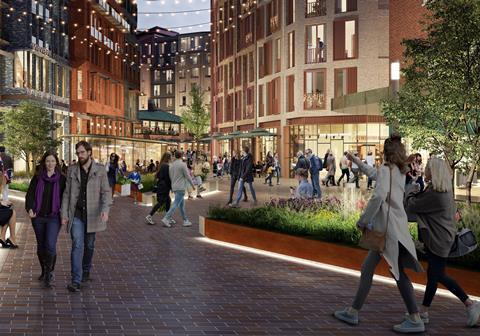 Hill and urban regeneration specilaist Shearer have formed a company called Shearer Property Regen (SPR) to deliver the project, which was granted outline planning permission last year and is expected to deliver 1,300 homes.
Under the project, several buildings in the city centre will be demolished to make way for up to 1,300 homes, a hotel, cinema, shops and restaurants along with co-working and community spaces.
Hill and Shearer will now work with Coventry council to submit a series of detailed planning applications.
See also>> Catalyst and Hill Group submit 995-home plan to Haringey Council
Andy Hill, group chief executive of The Hill Group, which reported a record turnover and profit in May this year, said: "Our experience in urban regeneration and expansion will enable us to provide an inspirational destination that appeals to residents and visitors alike."
Guy Shearer of Shearer said: "After an extensive selection process for a residential partner, we are delighted to be supporting the council in partnership with Hill, who have a complementary skill set to ours. They are a stand-out private organisation with a superlative track record in designing and building a quality residential product."
Architects Allies & Morrison have been appointed by SPR to work on the project.