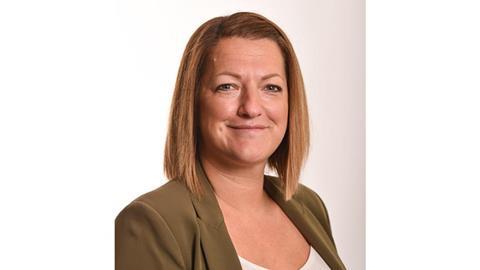 Sanctuary has appointed a new group director of housing and property services.
Lizzie Hieron joins the 81,000-home housing association from retailer Midcounties Co-operative where she served as chief operating officer for the past two years.
She also served as managing director of solar and battery energy provider Solar Energy and as a board member of housing association Cottsway.
Hieron said: "I am delighted to be joining Sanctuary and look forward to helping the organisation deliver an improved customer experience through increased engagement with residents."
Craig Moule, group chief executive of Sanctuary, said: "Lizzie brings a wealth of skills and experience that will complement Sanctuary's leadership team and strengthen our core housing and property services operations.
"Her strong background in customer service is a perfect fit for our strategy, with the focus on continually improving the experience for our residents and delivering the best possible service."
Sanctuary last week reported it had missed its development target in 2021/22 by a third, which it put down to "lingering" effects from the pandemic.
The 81,000-home housing association's financial statements revealed it completed 1,121 new homes in the year, 68% of the 1,644 homes it had originally targeted. However, the figure represents a 34% increase on the 834 homes it built in pandemic-disrupted 2020/21.