House prices continued to rise in June despite weakening demand for new homes due to a shortage of stock, according to the latest monthly survey from the RICS.
The survey of estate agents found signs of a weakening housing market in the month across a range of measures, with a balance of -27% of respondents to the survey reporting increasing interest from buyers, a balance of -13% reporting a rise in transactions, and even fewer (-21%) forecasting a rise in the next twelve months.
However, the report found that while surveyors are expecting the housing market to cool off, the ongoing lack of stock for sale was supporting house prices for those homes on the market. It found that a balance of +65% of surveyors reported rising house prices – down from 78% last month, but still indicating widespread growth.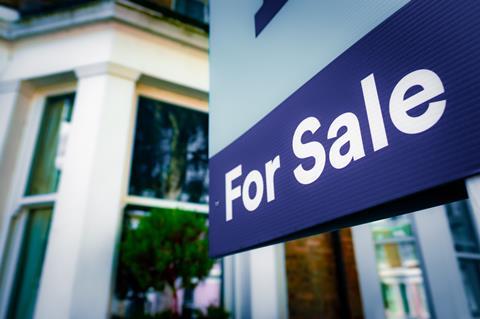 The body said a balance of +37% of surveyors expected prices to continue to rise over the next 12 months. The RICS also found strong demand was pushing up prices in the rental market.
The survey follows on from a series of predictions of flat or even falling house prices for the remainder of the year, but also comes after the Halifax reported a surprise 1.8% leap in prices in June.
RICS Chief Economist, Simon Rubinsohn, said pricing remained "resilient for now" given the shortage of stock.
He said: "Although buyer enquiries have predictably slipped a little of late, this needs to be placed in the context of the healthy level of demand in previous months."
Jonathan Hale, head of government affairs, UK & Ireland at the body, said the data showed housing needed to be prioritised by whoever became the next prime minister. He said: "RICS has long called for planning reform and greater deployment of modern methods of construction to support an increase in housing supply.
"The latest survey points to a further decline in housing availability and rents in the lettings sector show no signs of falling. Any future government agenda needs to look to expand the owner occupied, social housing and the private rented sector, and not just limited just to new builds."