Housing associations' levels of interest cover have "deteriorated" and will fall further over the next year, the Regulator of Social Housing has warned.
The average level of registered providers' interest cover – which compares earnings to interest payments and is used as a measure of financial capacity and liquidity – was 111% for the year to September 2022, the lowest figure ever reported by RSH.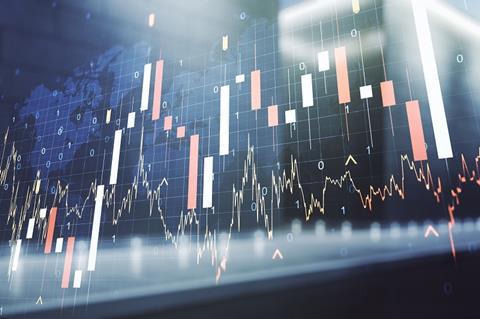 RSH warned the figure will drop further to 92% next year because of rising borrowing costs and the need to improve existing homes.
RSH said: "Increasing interest rates and continued investment in existing stock will inevitably result in weakened financial performance and reduced capacity to manage downside risk."
It stressed however that while wider economic challenges "were starting to have an impact on providers' finances' the sector "continues to have enough liquidity to cover forecast spend on interest costs, loan repayments and investment in new homes"
The warning, in the RSH quarterly survey, follows the regulator last week downgrading 19 housing associations' financial viability gradings, citing worsening economic conditions.
The survey, of the largest 205 housing associations in England, also showed providers spent 15% less than expected on developing new homes between July and September, investing around £3bn.
The figure also shows 26 providers arranged finance during the quarter, the lowest amount of new finance agreed for six years.
>>See also: Can housing associations keep development going as the rest of the market slows?
The survey shows affordable home ownership completions fell 5% in July to September compared to the previous quarter, while market sale completions fell 35%.
Housing providers have warned that inflation, increased borrowing costs and the uncertainty over the proposed cap on rent rises, which was set at 7% by the government last week, has led to a slowdown in development.
RSH said: "Uncertainty over the 2023 rent settlement and wider economic conditions has led to some providers pausing or reviewing uncommitted development."