The Regulator of Social Housing (RSH) has lowered its financial viability grading for 19 housing associations, including some of the biggest in the UK, citing worsening economic conditions.
The RSH today published 27 regulatory judgements, of which 19 have been lowered from the top score of 'V1' to 'V2'. 'V2 'means an organisation still complies with the regulatory standard but "needs to manage material risks to ensure continued compliance."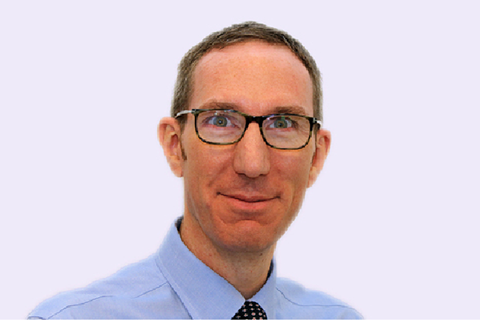 Among the 19 organisations downgraded are some of the biggest housing association developers in the country, including Clarion, Home Group, L&Q, Places for People, Sovereign and Together.
An RSH spokesperson said the results were as expected and "reflect challenging conditions across the economy."
He said: "Higher inflation and borrowing costs, as well as a weakening housing market, are putting greater pressure on providers' financial headroom as they continue to invest in new homes and carry out safety, decarbonisation and repair works."
Two further providers, Wandle and Hyde, also remain at V2.
The action from RSH will raise further concerns about the prospects of housing associations having the financial capacity to be able to step up and develop in the event of a recession.
Responding to his organisation's downgrade, Mark Washer, chief executive of Sovereign, said the downgrading of so many providers "shows this is not about us in particular but about our sector in general"
He said: "Clearly the economic environment is affecting the entire housing sector. Any organisation with ambitious plans to improve business efficiencies and increase development of new housing must take into account the economic context.
>>See also: Can housing associations again keep development going as the rest of the market slows?
"Higher inflation, higher interest rates, labour shortages and the prospect of a recession are the reality we must contend with.
Waqar Ahmed, finance director at L&Q, said the RSH judgement "was as expected"
He said: "We are actively monitoring, managing and mitigating the wider challenges in our operating environment and are confident that our good governance and financial strength will enable us to continue delivering our corporate objectives.
"As the regulator notes in their judgement, we have an adequately funded business plan, with sufficient asset security and liquidity, and we are forecast to continue meeting our financial covenants."
Concerns have been raised in recent months about the impact of inflation and increased borrowing costs on the balance sheets of housing associations, who are also facing a potential rent cut as well as fire safety, stock improvement and decarbonisation costs for some.
In August the Department for Levelling Up, Housing & Communities (DLUHC) warned that soaring inflation was a risk to the £11.5bn affordable homes programme as grant levels have remained static while costs have increased.
Meanwhile the government's proposal to cap rent increases next year to 5% have led to widespread concern in the affordable housing sector, with the G15 group warning it will hit their members' income by £3.5bn over 10 years.
Jonathan Walters, deputy chief executive of RSH, said: "The results of our first round of stability checks reflect the significant economic challenges facing the sector.
"Against this backdrop, we have seen a substantial number of providers moving to V2 grades. These providers continue to comply with our financial viability standard and the sector remains in a strong financial position overall.
Housing asssociations lowered from V1 to V2
Calico Homes
Clarion Housing Group
Connexus Homes
Cross Keys Homes
Gateway Housing Association
Greatwell Homes
Home Group
Local Space
L&Q
Longhurst Group
Places for People Group
Saffron Housing Trust
Saxon Weald
Selwood Housing Society
Settle Group
South Lakes Housing
Sovereign Housing Association
Together Housing Group
Wrekin Housing Group
Housing associations remaining at V2 grade
Wandle
Hyde
Housing associations remaining at V1 grade
Abri
Anchor Hanover
Curo Group
Manningham
Walsall Housing Group
Worthing Homes