Long Harbour has announced the launch of a dedicated platform to invest in Single Family Housing.
The real estate investor, which invests in forward-purchasing homes from developers, is looking to expand from "multi-family" build-to-rent homes into SFH- free standing, usually suburban, residential homes for one family to live in.
Jack Spearman, who has been a partner at Long Harbour since 2009, will head up the new SFH unit.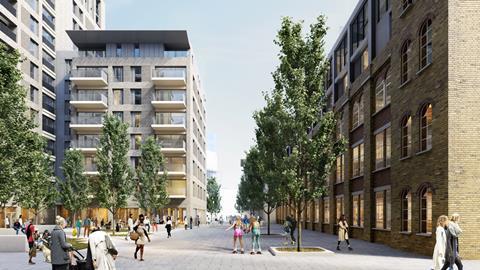 He said the group's ambition is to create a "SFG platform of scale" that "addresses the undersupply of high quality, energy efficient and modern, suburban housing in the UK."
Long Harbour said it is seeking to "mirror the success" of its £1.5bn multi-family investment vehicle, which it described as the " leading platform for institutional investment into UK Build to Rent housing"
According to Savills, investors are switching to SFH to diversify their portfolios. SFH also has the benefit of fewer voids – because households tend to be families- while there is less need to provide shared amenities. It says there could be 30,000 SFH homes in operation by 2027 and more than 70,000 by 2032.
Long Harbour has so far however not put a figure on the amount of investment intends to deliver through the new SFH platform.
The specialist development firm has completed 1,200 deals with 275 housebuilders since 2013, and has invested in more than 3,500 homes across the UK in total, representing £850m of BTR assets.
In 2021 it secured £650m for its multifamily investment vehicle
In August 2021, Long Harbour secured a £650m cash injection for its Multi-Family investment programme, bringing together international investors Public Sector Pension Investment Board (PSP
Investments) and Cadillac Fairview (CF), the real estate arm of the Ontario Teachers' Pension Plan.