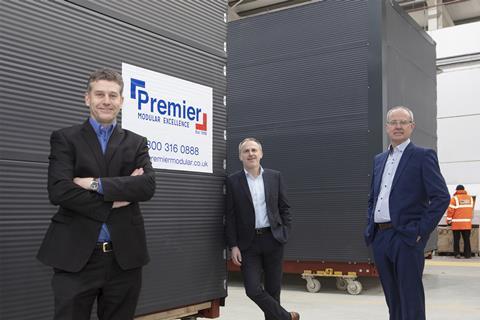 Private-equity firm Cabot Square has acquired the majority shareholding in South east England-based partnerships housebuilder the Chartway Group.
The investment will support the £100m-turnover Chartway Group's strategic growth and is being made by Cabot Square subsidiary Public Sector Plc (PSP), in order to create a new merged group.
Keith Maddin, partner at Cabot Square, said: "Chartway Group is a leading South-East England based partnerships housebuilder with turnover in excess of £100m and a track record of growing profitability year-on-year since they were established in 2009.
"We particularly like their capital-light and vertically integrated business model as well as the opportunity to help address the shortage of low carbon energy efficient housing. Their ability to work across all tenures of housing means they are well placed to adapt to changing market conditions over time".
He said the new group would build a high margin and a high return on capital asset-based UK business.
Ian Savage, Chartway Group founder, will be the chair of the new group and will remain a significant shareholder, as will a number of other Chartway senior executives. Steven Cresswell, who joined Chartway from Thakeham Group, will become the new group chief executive, with Paul Brown, chief executive of PSP, continuing to run the strategic asset management business.
Savage said: "We are very pleased that Cabot Square has recognised Chartway's progress to date and their investment and platform building experience will help us continue in our next phase of growth. This also represents a fantastic opportunity for our staff and customers."  
London-based Cabot Square is a specialist buyout firm investing in European companies with a focus on businesses that generate asset-based returns as well as positive ESG outcomes.
It recently acquired the majority shareholding of the offsite construction specialist firm Premier Modular Group.