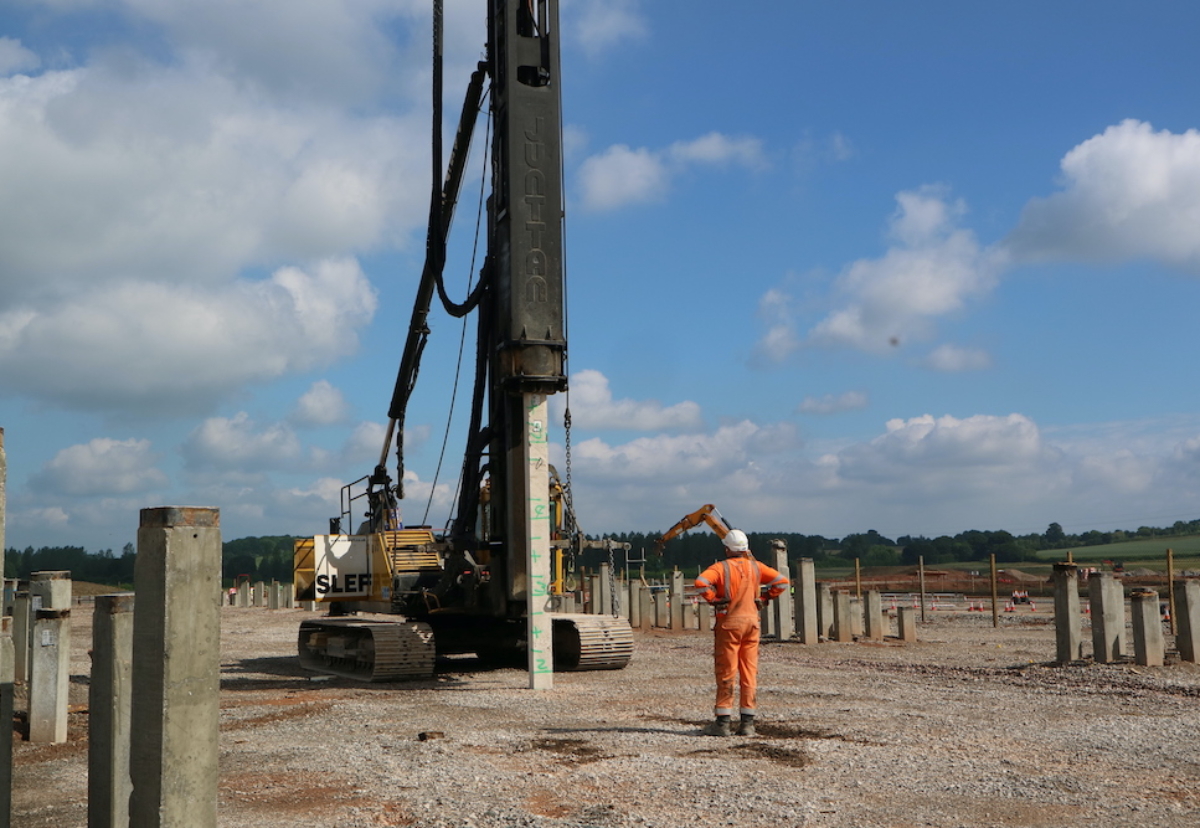 Cast and cured at Centrum's Piles Newark Headquarters, the piles were driven in non-working positions at a site in Peddimore during the trial which is part of a wider scope of work in the LOCOWAG (Low Carbon Concrete within Aggressive Ground) project.
Cemfree parent company DB Group are main partners on the project and were present on site along with BRE and Aarsleff staff.
The results demonstrated correlations between trial mix designation and performance, as well as confirming assumptions regarding the bespoke batching process utilised.
The most obvious benefit is the reduced embodied carbon of the product, as the current wide use of Portland cement as the binder in concrete accounts for around 5-8% of global CO2 emissions.
Developing alternatives to this which lower the rate of greenhouse gas emissions are integral on the road to net zero.
Other benefits include the fact that Cemfree concrete is more resistant to chemical attack, which lowers the risk of utilising concrete as foundations in certain situations.
The piles being cement free means their durability is increased and meets sulphate aggressive ground condition requirements easier.
The casting experience and trials undertaken at Peddimore allowed further feedback to the working group who are continuously developing the chemical activator and bespoke mix designs for various implementations and markets including insitu piles and pre cast driven piles.
Marta Diez-Garcia, Concrete Technologist and project lead at DB Group said: "The LOCOWAG project to date has been an important project we as a Group have been involved in.
"It is down to everyone's continued efforts and commitment both at DB Group and the larger LOCOWAG project team, that we have been able to achieve such tremendous results so far.
"It's always a pleasure to work with other organisations dedicated to finding more sustainable solutions, particularly within our industry.
"The development process of the Cemfree concrete mix design has had its challenges over the last 18 months, however by working closely with our partners AARSLEFF and Centrum, we have been able to not only see Cemfree reach the strength required for the piles, but also collate a useful bank of data on the precast Cemfree mix design that will help us with further development within the industry in the future."