Platform Housing Group said it has seen a drop off in new home completions in the first quarter of the financial year and warned that cost pressures might impact the scale of future build programmes.
Publishing a trading update for the three months to June, the Birmingham-based social landlord said it was experiencing "high cost inflation […] in maintenance and development activities".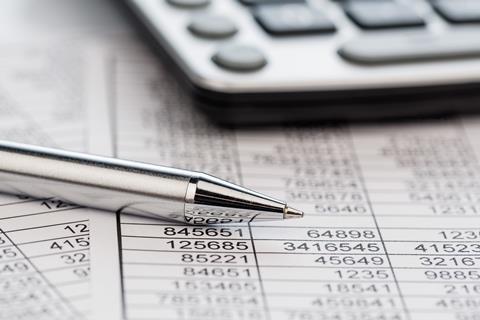 The 47,000-home landlord said the number of new homes completed in the quarter fell by 47% on the same quarter the previous year, to 209 from 396, albeit it said this was largely a timing issue that would be made up in later quarters.
While it said it was committed to building between 1,100 and 1,200 homes in the current financial year as previously targeted, it warned that continued cost pressures could further impact upon the scale of development it was able to undertake.
"We are committed to developing in a prudent and sustainable way and will not compromise financial strength. As such development cost inflation, which is expected to persist in the short/medium term, may affect the scale of our programme", it said in the update.
The update comes just weeks after the housing association announced it was downgrading its longer-term development ambitions from 2,000 homes per year to 1,600 homes per year by 2025.
Explaining the drop off in completions in the quarter, it said: "Developments during the quarter experienced some delays due to supply chain disruption and planning delays", adding that "cost increases are putting pressure on contractors and requests for increased build costs both leading up to entering contract and whilst on site continue to be experienced."
Platform reported a surplus of £23.1m in the three month period, down 16% due to rising costs, on turnover of £72.8m, down 2%.
The update comes after the landlord last month reported annual results in which it said it missed its development target for the 2021/22 financial year by nearly a third, citing planning delays and supply chain "pressures". It built 1,171 homes in the year, up 29% on the covid-affected prior year, but 31% below its target of 1,704 homes.
Turnover in 2021/22 rose to £297m, from £270m the year before, while its surplus was squeezed to £42.9m, from £56.1m, in the wake of rising delivery costs.
Platform's results statement blamed the failure to hit its development target on "pressures on planning, labour and supply chain", which had been exacerbated by its recent move towards a land led development model.
The statement said that providing as much social and affordable housing as our financial strength can support continued "to be a key goal for the organisation". However, it added: "the Board have reviewed our priorities in light of current market challenges and this has now been reprofiled to sit behind our retrofit ambitions for the near future."
Elizabeth Froude, Platform's CEO said today that an inflationary "background environment" was now "crystalising in the cost of all channels of expenditure for our homes".
"The shortage of labour and materials has made it a slower start to the year than we would have wanted, but we are now starting to see work backlogs and development activity catching up. However, given the higher costs of all elements in this area we have also seen the spend figures coming in higher than anticipated.
"We do however remain vigilant to the difficult times ahead and maintain a watching brief on all controllable costs to mitigate any erosion on our budgeted targets."
Writing in the results statement, Platform chair John Weguelin said: "We are increasing investment in our housing stock and are beginning to tackle carbon reduction while we also continue to improve our services to customers."
However, Weguelin added: "We continue to tackle the housing crisis by building new homes and again delivered one of the largest number of social rented homes in the sector," adding that the business was committed to the move to larger land-led developments which he said "will allow us to focus on quality and value.
"This has been one of the most challenging periods for the sector for many years and it will continue to be challenging for the foreseeable future."
Platform's results come after Moat became this week the latest in a series of housing associations have revealed the impact of rising cost inflation and material and labour shortages on their development ambitions. Last week the Department for Levelling Up, Housing and Communities issued a report admitting that cost inflation risked derailing the government's £11.5bn affordable housing programme.
The report on the progress of the £11.5bn affordable homes programme (AHP) said: "The pressures could have a serious impact on the financial viability of individual schemes and also on the overall financial health of providers. This could limit the appetite for grant funding and significantly affect the success of the programme".
Housing association financial statements 2021/22