The number of major residential planning permissions fell to its lowest level for almost decade in the three months to June, according to the latest official figures.
Statistics from the Department for Levelling Up Housing and Communities showed that the number of major residential decisions fell to just 1,009 in the April to June quarter, 17% down on the same quarter in 2021.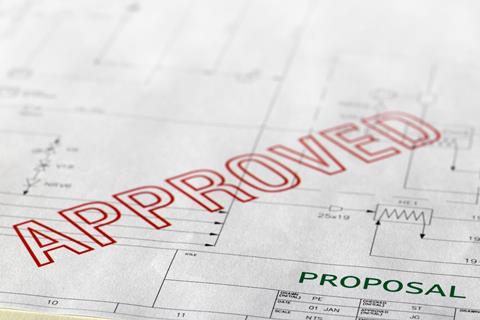 The figure is also below the level recorded two years previously in the height of the pandemic, when councils had to switch all of their decision-making systems online in the wake of the imposition of covid lockdowns.
It is over a third below the level of planning decisions being made prior to the covid pandemic, with an average of 1,548 decisions per quarter granted in the five years to 2020.
The low number of positive determinations – the lowest since the July-September quarter in 2012 – came as fewer applications were submitted, combined with the proportion of application granted dropping to the lowest level – just 80% – since the third quarter of 2019.
Just 1,261 applications were submitted for determination in the three-month period, the lowest since the second quarter of 2020.
The figures also showed that the number of major residential planning decisions being granted within the required 13-week time period had dropped again to 84%, down from 85% in the prior quarter.
>> See also Our leaders must stop weaponizing targets and set a proper vision for planning
>>See also: Javid blasts Tory colleagues in deepening housing targets row
The figures come amid increasing concern over delays in the planning system caused both by inadequate resourcing of council planning departments as well as politically-driven inertia in councils related to a lack of clarity of government policy on housing targets.
James Thomson, chief executive of housebuilder Gleeson, said there was a "long term" problem with the planning system which had seen the time taken to achieve planning permission approximately double since the covid pandemic. "It's very painful for us to manage, but it's particularly painful for SME housebuilders with just one or two sites."
Last week Tory backbenchers forced the government to retreat over a planned vote on the Levelling Up and Regeneration Bill after securing widespread support for amendments designed to scrap housing targets.