Places for People has sold its Milwood Designer Homes subsidiary to a housebuilder recently acquired by funding giant Octopus Investments.
The housing association giant said the sale of the £40m-turnover business to luxury housing developer Elivia Homes is part of its strategy to focus on delivering affordable housing to support "thriving communities."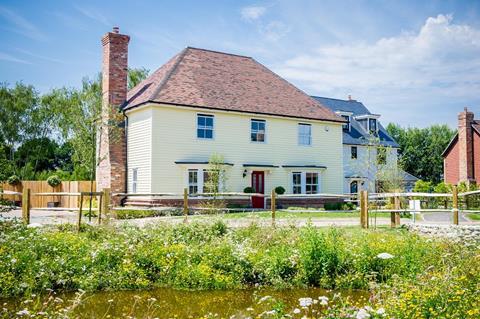 Kent-based Milwood Designer Homes builds individually-designed homes. It completed 81 homes in the year to 31 March and posted profit of £2.5m on a turnover of £40.7m.
Elivia Homes was last year purchased by Octopus Investments, part of the Octopus Group which is also seeking to attract £300m of institutional funding for affordable housing this year.
Elivia, which was formed through the merger of High Wycombe-based Vanderbilt Homes and Southampton housebuilder Crayfern Homes, is planning to increase its turnover from £100m to £250m and up its annual development from around 250 homes to 600.
>>See also: Briefing: how Octopus plans to get its tentacles into affordable housing
A Places for People spokesperson said: "Places for People announces that it has agreed to sell its premium housebuilding subsidiary Millwood Designer Homes to Elivia Homes.
"This disposal forms part of Places for People's strategy to focus on its core purpose of building and supporting thriving communities, an element of which will be delivered through the construction of much-needed new affordable housing."
Chris Chiles, chief executive of Elivia Homes, said: "Millwood is a great fit for Elivia Homes in terms of product alignment, attractive geography, and reputational fit."
Places for People's fund manager last week announced the purchase of development management firm Igloo Regeneration as it focuses on what PfP describes as "growing demand" for its "placemaking and community building capabilities."