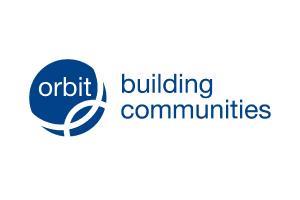 The Orbit Group has reported a 9% increase in turnover compared with last year in its half-year update to 30 September. The housing association says it remains "financially robust" but will reduce its output by 500 homes as a "precautionary measure".
Its turnover for the half year was £206.7m compared with £189.3m in the first half of 2021/22. But it will reduce its new-build home programme during the five years to 2025 from 6,500 to 6,000 homes because of the increased property maintenance and new-build project costs.
Jonathan Wallbank, group finance director of the 47,000-home association, said: "We remain a financially robust association. Our trading performance continues to be in line with expectations, demonstrating our strong liquidity position, business resilience and capability to navigate the current challenging economic climate."
He added: "We are seeing cost increases both across property maintenance and new-build projects and, while our new-build programme has performed well and risk metrics are continuing to be met, as a precautionary measure we have taken the decision to reduce new-build homes output from 6,500 to 6,000 homes during the period 2020 to 2025."
Wallbank said the group's new-build philosophy would continue to focus on affordable tenures, "ensuring we minimise risk while still supporting the government's affordable homes programme".
Orbit reported in September that its housing completions had risen by 19% in the last financial year, despite facing rising costs. It said construction costs had been offset by price growth, with a strong pipeline of sales for the current financial year.
In the first half year of 2022/23 the housing association completed 647 new homes, compared with 393 in the same period in the previous half year. Of the 647, 461 were affordable.
The group's operating profit for the half-year to the end of September also went up, from £59.8m in the first half of 2021/22 to £71.6m. Its surplus for the half-year also rose, from £33.4m to £46.2m in the six months to 30 September.
Orbit continues to have a G1 rating for governance and V2 for viability from the Regulator of Social Housing.