Housing association Optivo started work on 722 homes in 2021/22, less than half the number it achieved pre-pandemic.
The 43,000-home housing association, in its unaudited preliminary results, revealed starts are 28% down on the 1,002 reported last year during the covid-19 pandemic lockdown and less than half of the 1,500 posted in 2019/20.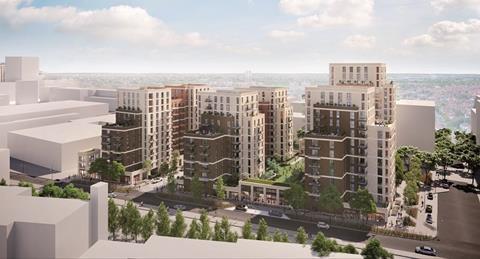 The organisation did increase completions year-on-year from 577 to 621 , although this figure is below the 693 homes built in 2019/20 pre-pandemic.
Optivo missed its development targets for the year. It achieved 88% of its 815-home starts target and 81% of its 771-home completions target.
In its latest update this week it said development had been held back by "disruption in the building sector." The Regulator of Social Housing last week said development spend across the housing association sector was 35% below forecast due to labour and material shortages and planning delays.
Optivo also said last year that it was planning to ease development growth due to the need to invest more in energy efficiency and building safety.
See also>> Platform builds fewer homes than expected
See also>> Great Places misses build target by 35% as it names new development director
Sarah Smith, chief financial officer, at Optivo, said: "Disruption in the building sector held back delivery of new homes but we still achieved over 80% of our targeted starts and completions.
"We've chosen, for the time being, to reduce development activity. We'll review this again as the economic outlook becomes clearer."
The organisation increased its annual turnover from £332m to £338m while its surplus after interest dipped from £51m to £46m