Octopus Real Estate is aiming to attract up to £300m of funding from institutional investors this year for its affordable housing plans.
The real estate investor, part of the Octopus Group which manages around £12.5bn on behalf of retail and institutional investors, announced an affordable housing strategy to attract investment. It is initially targeting between £200m and £300m across multiple fund raises throughout the year and says it is also offering investment opportunities for council pension funds.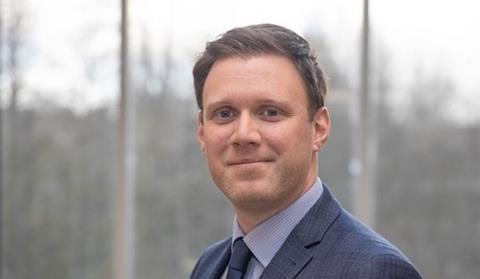 Octopus, which last year bought for-profit provider Rex Housing from Suffolk housebuilder Oldman Homes, has previously announced an ambition to invest £1bn in affordable housing delivery over the next five years.
The firm intends to invest in forward purchasing stock from other housing associations' development pipelines. It will retain ownership of the housing associations' built assets and be the landlord "directly-letting" the property to the residents.
However, it will pay a management fee to housing association partners, who will source the tenants and deal with day-to-day property maintenance and tenancy management.
>>See also: Briefing: how Octopus plans to get its tentacles into affordable housing
An Octopus spokesperson said the funded homes will be built to "as close to zero energy bills" as possible through a partnership with its sister firm Octopus Energy.
Jack Burnham, head of affordable housing at Octopus Real Estate, said: "By maximising our close relationship with Octopus Energy, we can future-proof our portfolios from an energy efficiency standpoint, and benefit both residents and investors in the long-term.
"This way it's truly sustainable for both the environment as well as the housing associations we partner with."
Octopus said it is seeking "resilient, index-linked income from the forward funding, acquisition, and long-term ownership of a portfolio of affordable homes across the UK", with co-investment opportunities for "locally interested investors such as Local Government Pension Schemes (LGPS)."