The not-for-profit New Homes Quality Board has launched a new code of practice for housebuilders and ombudsman service for homebuyers from today.
Listed volume housebuilders Barratt, Persimmon, Taylor Wimpey, Bellway and Redrow have seen their registration activated along with more than 100 firms that have applied to be part of the scheme. Other registrations are expected to happen later in the year when they have prepared for it.
Avant, Bloor, Cala Homes, Countryside, Crest Nicholson, Vistry and Watkin Jones are among the other builders who have signed up to adopt the code, with Berkeley Group the only major listed builder not on the list.
The board will also appoint and oversee an independent ombudsman to ensure the experience of buying a new home is dealt with "independently and effectively".
Leon Livermore, chief executive of the NHQB, said the framework aims to "drive up standards of construction and customer service and puts the buyers' interest at its centre".
He said: "Buying a new build home is a massive moment in many people's lives and it ought to be a happy and memorable experience. The vast majority of those buying new build homes are satisfied with their purchase and their builder but in too many instances in the past that has not been the case."
>> See also The housing ombudsman and its consumer protection challenge
The code demands much more of builders in the way they treat their customers and deal with complaints.
It will, for example, prohibit high pressure selling, require developers to provide all relevant information about a home during the sales process and set out requirements for a fair reservation agreement.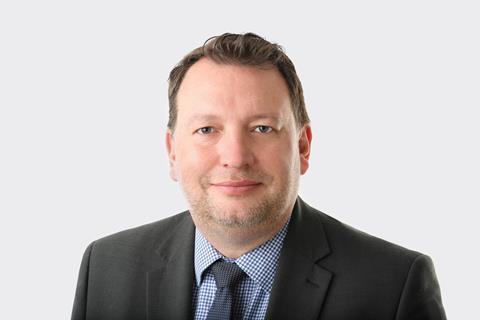 The New Homes Ombudsman designate Alison MacDougall said: "The New Homes Ombudsman Service will have a strong role to play in ensuring that consumer complaints about the experience of buying a new home are dealt with independently and effectively. We aim to contribute to the promotion of best practice within the sector, and to identify issues arising from complaints which may merit further consideration across the industry."
Initially the scheme will cover England, Wales and Scotland, but ultimately the whole of the UK and those that are signed up to the scheme already will display the NHQB and ombudsman branding.
Livermore added: "Consumers can buy with confidence knowing any issues that do arise will need to be rectified quickly by their builder and that they have the new ombudsman as a backstop."
Matthew Pratt, group chief executive of Redrow said: "From today, customers visiting all our sites can be assured that they will be fully supported by the new code and we'd urge all other homebuilders to follow suit."
Jason Honeyman, chief executive at Bellway, explained: "As one of the first housebuilders to sign up to the New Homes Quality Code we are underlining our commitment to our customers and providing them with the reassurance that when they buy from Bellway, they will receive a quality product, a personal service, and the reassurance of an excellent after-sales service."