The government has announced the appointment of insider Navees Rahman as interim chief executive of the Planning Inspectorate following the surprise resignation of long-time boss Sarah Richards last month.
The Department for Levelling Up, Housing and Communities (DLUHC) said Rahman will be seconded from his current role as corporate services director at the Planning Inspectorate (PINS). The announcement of his appointment came as the department formally commenced the search for a permanent replacement for Richards, who resigned without explanation after six years in the post at the end of July.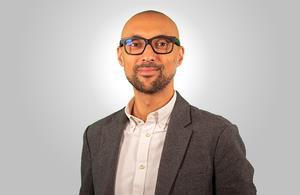 The Inspectorate runs the delivery of planning appeals and national infrastructure planning in England, and has been under pressure from the government in recent months over a growing 14,000-case backlog of appeals.
At the start of the year then housing minister Chris Pincher set PINS a series of stretching new targets to meet around the time taken to deliver appeal decisions.
Navees Rahman, whose directorate has been involved in developing new capabilities in the digital and data fields designed to make services digitally available, said he was proud of the work of the Inspectorate.
"As interim Chief Executive I look forward to continuing to deliver the priorities set out by the Department and the changes the Inspectorate has set out in our Strategic Plan," he said.
"I believe that these will improve our customers' experience and ensure that the Inspectorate is a thriving, challenging and inclusive place to work."
Trudi Elliot, chair of the Planning Inspectorate Board and non-executive director, said Rahman was bringing experience of leadership positions across financial strategy, financial management, audit, governance and business partnering in executive agencies and central government departments.
Simon Gallagher, director of planning at DLUHC, welcomed Rahman into the interim role. He said: "The leadership of the Planning Inspectorate is a pivotal role within English planning, particularly with the current focus on the Levelling Up and Regeneration Bill progressing through parliament."
DLUHC gave no explanation for Richards' departure when she stepped down last month, with a spokesperson saying only that she had informed the department of her decision and that it had been an "entirely personal decision".
The permanent post is being advertised here.