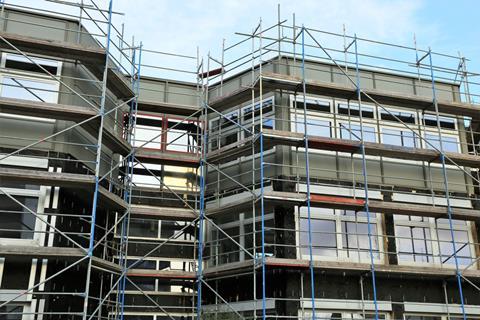 MPs have called on the government to pour more funds into regeneration and increase the supply of affordable homes to help solve a deepening disrepair crisis.
The report by the Levelling Up, Housing and Communities Committee found evidence of "appalling levels of disrepair" in the affordable sector and said "the condition of some homes has deteriorated so far as to be unfit for human habitation", but added some of the problem came from the fact landlords were reliant on outdated homes because not enough new houses had been built.
In The Regulation of Social Housing report, published today, the MPs said: "In some instances, housing disrepair can be attributed to factors that are not entirely within the control of housing providers, such as the age and design of the existing stock and the overall shortage of social housing.
"For this, some blame must attach to successive governments for not investing enough in new homes, which has increased the sector's reliance on outdated stock, and for not providing funding specifically for regeneration."
The report called for the government "to introduce funding specifically for regeneration and to deliver on its commitment to increase the supply of homes for social rent".
The MPs added that: "In some instances, when a site has reached the end of its life, the only option might be whole-scale regeneration, by which is usually meant demolition and rebuild." But the report pointed out: "At present the government does not provide funding for the replacement of homes demolished through regeneration."
However, most social housing in England is of a decent standard, the report concluded.
As well as laying blame on successive governments, the report also said some social housing providers were responsible for allowing their homes to fall into disrepair by managing their housing badly.
It said that they were guilty of not responding quickly enough to requests for repairs or investigating the structural causes of disrepair, preferring quick fixes over proper remediation work and neglecting sites earmarked for regeneration.
Other reasons homes have fallen into disrepair included competing financial pressures on providers, fuel poverty and overcrowding. The need to remediate building safety defects, particuarly after the fatal Grenfell Tower fire in 2017, and decarbonising the housing stock have increased financial pressure on providers, the report noted.
The MPs highlighted that the National Federation of Arm's Length Management Organisations had said council housing is "some of the most difficult to maintain stock in the country".