The ambitious city centre scheme is the brainchild of joint developers Trilogy Real Estate and Hong Kong-based Peterson.
They have pieced together the complex site made up of the Great Northern Warehouse, Deansgate Terrace, a 1990s extension known as "the Leisure Box", Deansgate Mews, and Great Northern Square.
Designed by SimpsonHaugh, the development will see the historic warehouse converted into 120,000 sq ft workspace with nearly 750 flats delivered across 34-, 27-, and 16-storey tower blocks where the Leisure Box is presently located.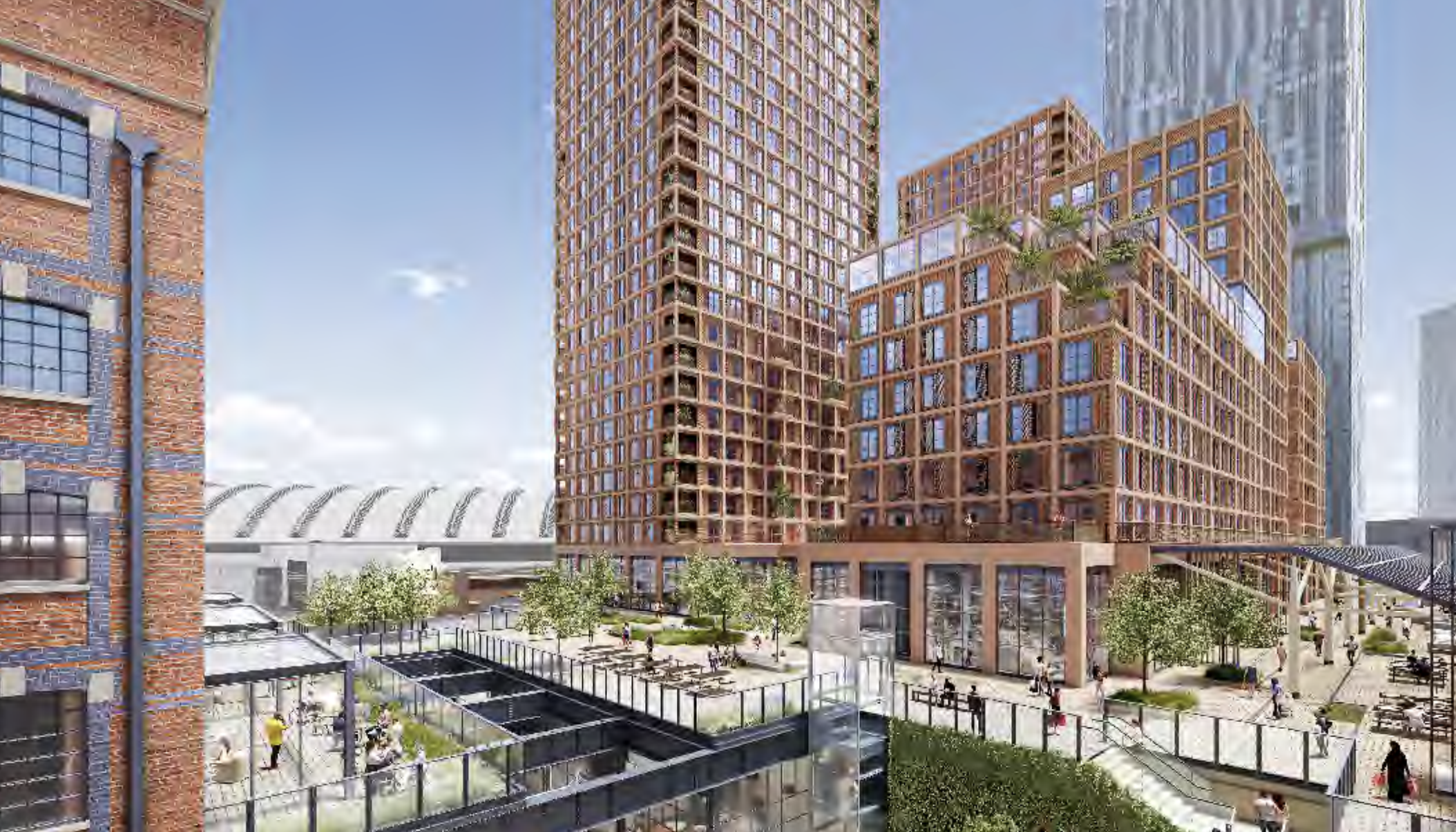 The approval paves the way for work to start on site next year. The construction programme will span five years, delivered in two main phases focused first on the warehouse and then on the new apartment blocks.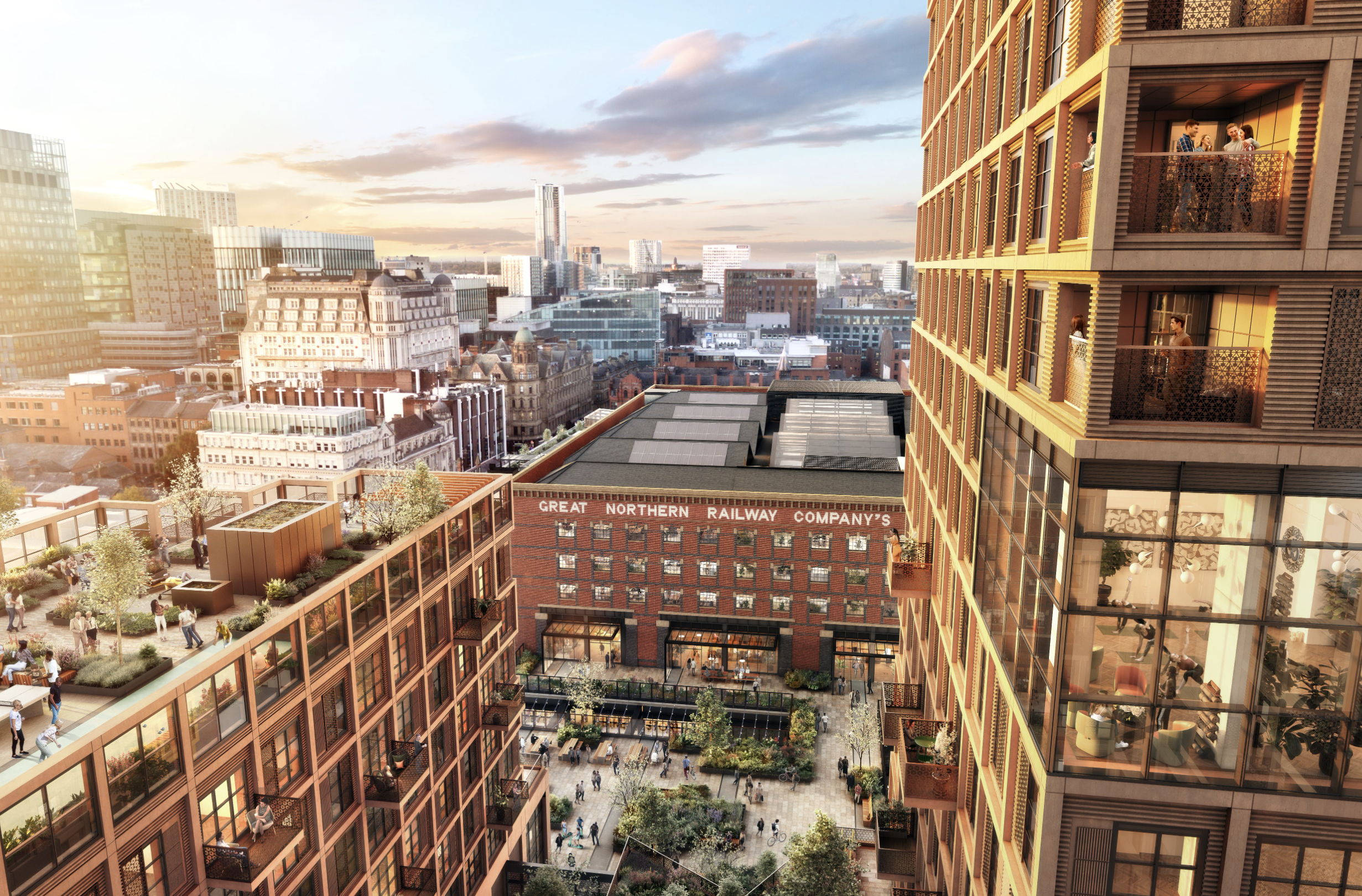 In advance of the main construction works commencing, there will be a pre-construction period of one year which will allow for the delivery of several key utility diversion and reinforcement works including provision of a temporary HV substation.
The planning consent means the landmark heritage warehouse building in the heart of the city will, for the first time, become available as high-quality office accommodation.
At the same time, Deansgate Terrace will be restored and refreshed to provide 30,000 sq ft of flexible commercial space within the upper levels.
A new pedestrian street, to be named Dean Street, will be created between the Warehouse and Deansgate Terrace.
The Leisure Box will be demolished to build three residential buildings, comprising a mix of 1, 2, and 3-bedroom homes.
Foundations and basement floor structures of the Leisure Box will be retained, cutting the carbon footprint of construction.
Great Northern Square, in front of the Warehouse, will be re-landscaped to make it more accessible and welcoming.
Robert Wolstenholme, Founder & CEO of Trilogy, said: "A huge team has worked tirelessly and with huge passion for over 8 years to listen, design and refine to arrive at a proposed scheme we hope Manchester will proud of.
"There is much still to do and we will continue to work hard to bring to life what has been in our imaginations for so many years. We greatly look forward to continuing to build a community of the best of the north at the Great Northern."