Morgan Sindall's partnerships housing arm has hired Ashley Kensington as national land director.
Lovell has appointed Kensington to the newly created role as part of its drive grow by increasing the number and size of its mixed-tenure sites.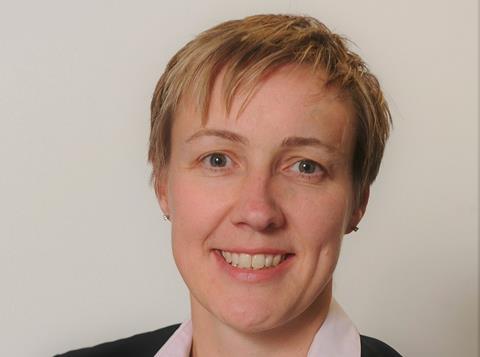 Kensington joins from developer Berkeley Group, where she was managing director for its Berkeley St Joseph business which operates primarily in Birmingham and the west midlands. Kensington has worked in the sector for 24 years, previously serving as land negotiator at Taylor Wimpey and land and development assistant at Countryside.
She will be responsible for new land development opportunities across the UK, helping Lovell to source, acquire and secure planning on sites for partnership and open market housing schemes.
Steve Coleby, managing director at Lovell said: "Ashley is the ideal candidate for the role. She has a wealth of experience when it comes to the delivery of large, mixed use, regeneration schemes and traditional housing developments and has the complex skills required to ensure we can continue to deliver quality partnership and open housing developments."
Parent company Morgan Sindall said in February that a "key aspect" of Lovell's growth strategy is to increase the number and size of its mixed-tenure sites. At the time it said Lovell had 48 mixed-tenure sites at various stages of construction or sale, up from 39 at the end of last year. The average number of open market units per site was 143, up from 101 over the same period.
See also>> Are we seeing the start of a housing development slowdown?
The firm said the market opportunity for partnerships housing "remains substantial" and it upgraded its medium target for operating margin from 6% to 8% and its return on capital from 20% to 25%. Lovell increased its revenue to £572m from £474m for the 2021 calendar year. Its operating profit jumped from £16m to £33.2m over the same period.
Lovell built more than 3,000 homes in 2021 and is aiming to complete 3,500 this year.
In March, Lovell announced it has agreed a partnership with for-profit registered provider L&G Affordable Homes to build 3,000 homes over five years, aiming to maximise the use of modern methods of construction. The firm also in January agreed a joint venture with Suffolk county council to build 2,800 homes over 15 years.