Landsec has been working with the city council on the mammoth shopping centre rethink plan to create new city centre region with shops, offices and homes.
Plans prioritise additional pedestrianised spaces and a better city centre experience for residents and visitors alike, to ultimately help Glasgow become a greener, safer, and cleaner city.
Proposals will include building a concrete raft over the railway line cutting into Queen Street Station for extra public space or a building.
Subject to consultation and planning, the earliest date for the start of construction would be in the first half of 2024 with the first phase of the development set to reach practical completion in Spring 2027 and the total development programme spanning over at least 10 years.
Over 410 construction jobs could be created each year during the main build phase.
Foster + Partners is collaborating with leading Scottish firm Michael Laird Architects and LDA Design to bring forward the designs with Arup and Atelier Ten providing on engineering.
Glasgow City Council is considering the use of Tax Incremental Finance to support some of the major enabling works that would be required.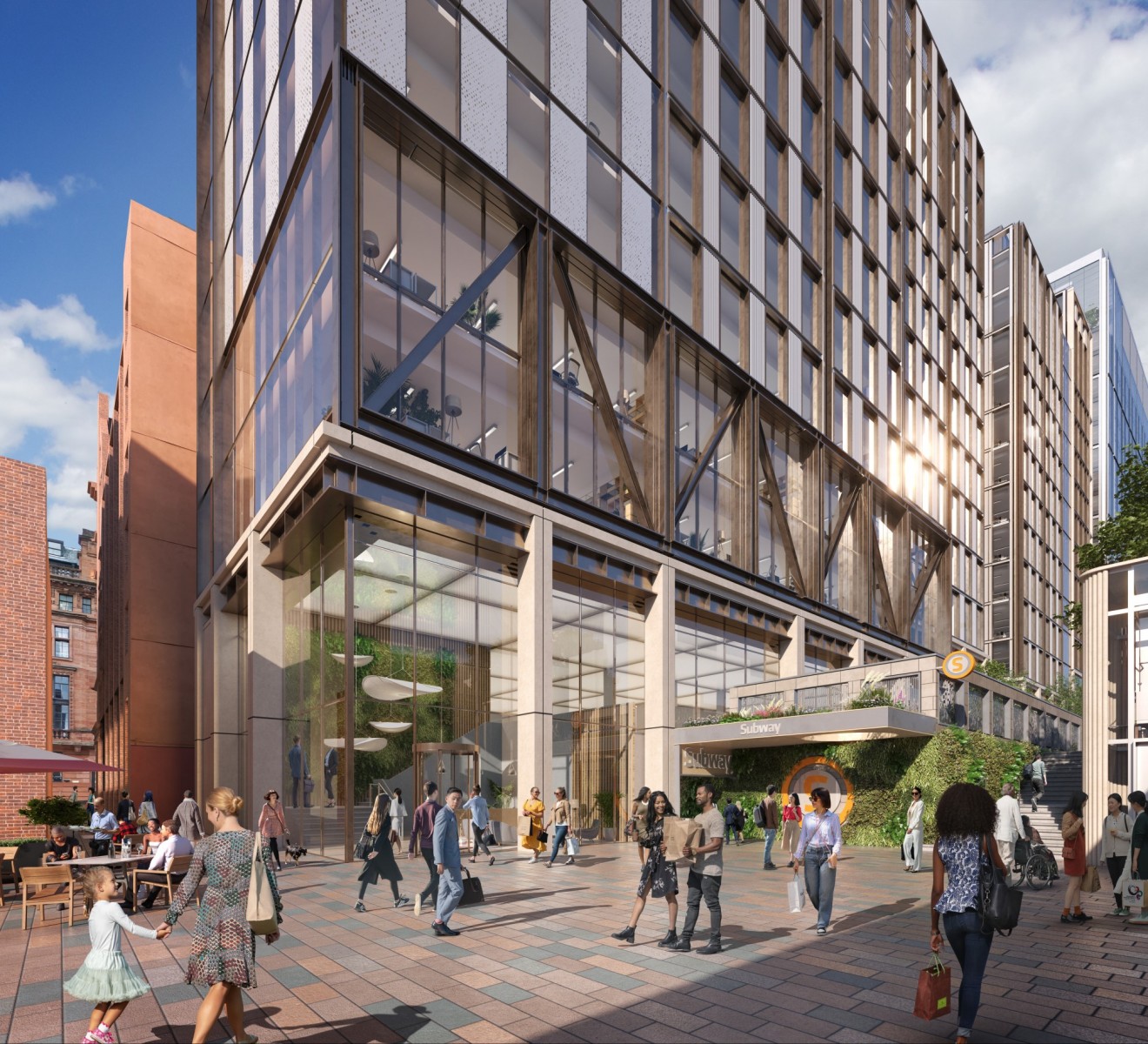 Deborah Freeman-Watt, Head of Regional and Scotland Development at Landsec said: "Our vision in Glasgow is to curate a vibrant new district that is fit for the future, by introducing open spaces alongside new streets which host a mixture of places to work, shop, live, eat and socialise in the heart of the city."
Stuart Patrick, CBE Chief Executive of Glasgow Chamber of Commerce said: "Glasgow is the engine of the Scottish economy, and this proposed development will support the city in rebuilding its competitive advantage, making a major contribution to post-covid recovery, and ensuring Glasgow remains an attractive and sustainable place in which to live, work, study, visit and invest."