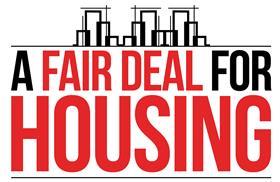 Sadiq Khan is 'closely monitoring' the delivery of the affordable homes programme in London, amid warnings that inflation could make development unviable.
The mayor, who administers more than a third of the £11.5bn programme's funding, is aware of the 'pressure' on developers, a city hall spokesperson said.
A spokesperson said: "His team are closely monitoring scheme delivery and the state of the wider homebuilding industry, including factors that might impact programme delivery."
He added: "The mayor is aware that increasing inflation and interest rates are putting immense pressure on all areas of society, including the construction sector, which is still feeling the impact of the pandemic and Brexit."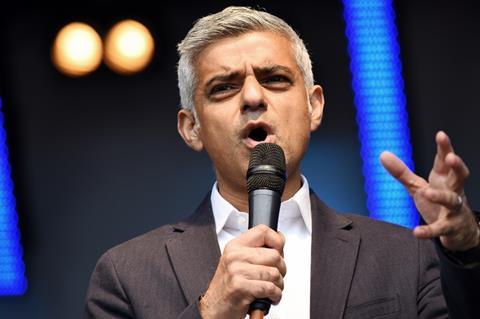 Khan is calling for central government to make extra grant funding available for the AHP in London.
The mayor's comments follow a report by the Department of Levelling Up Housing & Communities (DLUHC) earlier this week which admitted soaring inflation is a 'major risk' to the success of the flagship AHP, which is expected to deliver 160,000 homes over five years, including 35,000 in London.
The DLUHC report warned that the "sudden and unforeseen" increase in inflation is not reflected in "initial bids and grant rates". Whereas the Greater London Authority and Homes England, which administers the AHP outside London, can increase grant rates for individual developers there is limited funding for the programme as a whole.
See also>> Housing Today launches campaign for A Fair Deal for Housing
See also>> A higher grant rate and more flexibility – will the AHP be a game-changer?
The call for increased grant was backed earlier this week by the Chartered Institute of Housing (CIH) . John Perry, policy adviser at CIH, said: "Given rising costs of labour and materials, an impact on investment looks inevitable. The only way to address this is by raising grant levels".
Housing associations including L&Q, Optivo, EMH Group and Thirteen Group have called for grant levels to reflect inflation. Many housing associations are also understood to be reluctant to increase their rents by the maximum permitted consumer price inflation plus 1% in September to protect existing residents from cost-of-living impacts. This would further reduce income and potentially hit funds for development.
A DLUHC spokesperson earlier this week said: "We keep all our programmes under regular review, and work with Homes England and the GLA as well as housing associations and other providers to understand any risks to delivery, including the effects of inflation."
A Fair Deal for Housing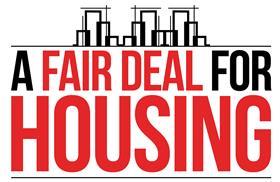 Housing Today believes the government should not back away from its manifesto pledge of building 300,000 new homes a year by the middle of the decade. We badly need more homes, and a lack of supply is a major factor in creating problems of affordability for both buyers and renters.
Over the next few months, Housing Today  will be exploring potential solutions to help us ramp up housebuilding to 300,000. These are likely to include different ways of working, funding asks of government and policy ideas that could boost housebuilding.
We want to hear from you: what do you think can make a difference at a policy level?
What can the industry do better?
We believe that, with the right commitments from ministers and the industry, it is possible to build more homes and help the government to meet its objectives to "build beautiful", improve quality and safety, boost home ownership and level up the UK.
Click here to find out more about the campaign
To contribute ideas to our A Fair Deal for Housing Ideas Zone database, click here.