Notting Hill Genesis chief executive Kate Davies has announced she is leaving the role after 18 years at the housing association.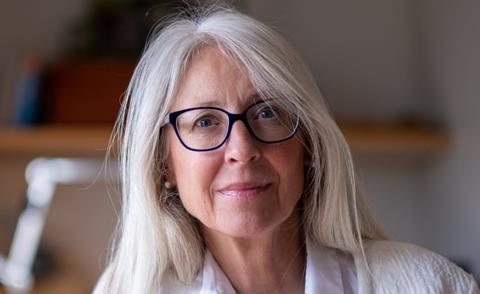 NHG is hoping to start the process of looking for a replacement in the coming days. Davies has said she will stay at the organisation until it finds someone to take over.
Davies, who was awarded a CBE in the Queen's Birthday Honours list this month, said: "I am proud to have led Notting Hill Genesis for so many years and am confident I will be leaving the organisation in a strong position to continue to thrive.
"My focus has always been on providing great services for our customers and giving them a home to be proud of, and while we don't always get things right, I know the culture we have here will ensure we get better and better."
Davies started at Notting Hill Housing Trust in June 2004 before it merged with Genesis in 2018 to become NHG. She is announcing her resignation on her 18th anniversary of taking on the role. The association now owns and manages more than 66,000 homes across London and the South East.
Davies said of her early days at Notting Hill: "The initial task is always getting the basics sorted out – creating a single budget, introducing clear decision-making processes, modernising the governance and complying with our financial regulations.
"The trust had been running at a loss and was selling social housing just to make ends meet. I expected it would take at least two years to sort those issues out, but within 18 months we were able to start building homes again."
The association said during her 18 years in her role, Davies had overseen a large-scale development programme across all tenures, the creation of a private rent business that grew to become Folio London and introduced a new housing management model where every household has a named local officer who can provide advice and support.
It also said she had a long-term commitment to diversity and supporting the careers of women.
Ian Ellis, chair of Notting Hill Genesis, said: "Even before joining as chair in 2019 I was aware of what a steady and calming influence Kate had been for the organisation for so long, and working with her has reinforced my admiration of her leadership skills. Notting Hill Genesis has a great vision for improving residents' homes, our estates and the services we provide, and thanks to Kate, the executive board and our amazing staff we are in a great position to turn that vision into a reality."