A joint plan to allocate land for 76,000 homes across four local authority areas in the West Midlands has been ditched after one of the participating councils pulled out.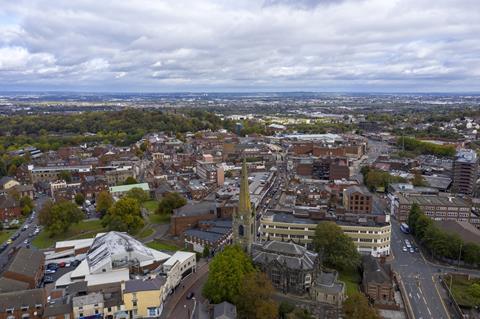 The Black Country Plan, due to be adopted next year, would've seen Dudley, Sandwell, Walsall and Wolverhampton councils work together to identify and allocate land for the areas' housing and employment needs until 2038.
However, Dudley Council has announced it is pulling out of the plan, following a public consultation that attracted 20,800 responses and a further 18,000 signatures on petitions. According to a Dudley Council spokesperson, the authority initially said it would pull two sites from the plan, – land south of Holbeach Lane, Kingswinford, and land in Swindon Road, Wall Heat – but has now withdrawn altogether.
Patrick Harley, leader of Dudley Council, said: "At every stage of this plan we have made it clear that it must be led by the people who live here. I simply cannot stand by and allow decisions to be made which are contrary to the overwhelming feedback we have already received. This is clearly a very emotive subject and people feel very strongly about it. I must reflect that in the decisions I make for the people of this borough.
See also: Inside the council planning department resource crisis
See also: Two home counties councils reject their own local plans
"We will therefore look to go it alone and look at what is needed to support a Dudley specific plan and setting out the timescales for that."
In a joint statement the other three councils confirmed the talks around the joint plan will end and the local authorities will instead develop their own local plans.
The three councils accused Dudley of pulling out of the plan "without any prior notice."
Mike Bird, leader of Walsall Council said: "A great deal of time and money has been invested into developing a single Black Country plan. It is a great shame that Dudley Council has decided to pull the plug. We will now concentrate on developing a local plan for Walsall."
Ian Brookfield, leader of Wolverhampton council, said: ""Dudley Council's decision to walk away from the Black Country Plan will lead to delays and extra cost, which is disappointing after the four authorities collaborated over a number of years to progress the plan so far." Kerrie Carmichael, leader of Sandwell council, said she was "disappointed" the joint plan had fallen through.