Ilke Homes has for the first time appointed a chief operating officer as it looks to quadruple its output to 4,000 homes a year.
The modular housebuilder has today announced the appointment of former retail expert David Scott to the role.
Scott was most recently chief operating officer at fashion marketplace site Thread, before its collapse last year. The intellectual property of the firm, which used artificial intelligence to recommend clothes to customers, was bought by Marks & Spencer in November.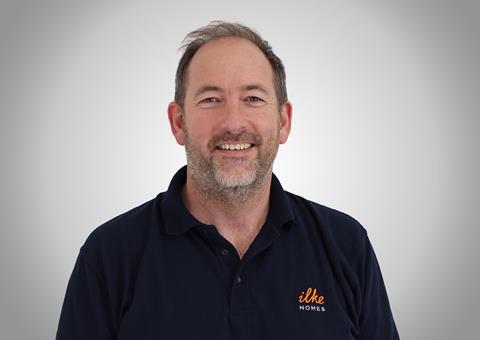 Scott has also previously served as transformation director at Tesco and operations director for UK and Ireland at Deliveroo. According to Ilke, Scott was responsible for growing orders at Deliveroo from 1,000 a day to 100,000.
>>See also: Ilke Homes to build zero energy bills homes with Octopus Energy
At Ilke, Scott will be tasked with helping it grow its annual completions from 1,000 to 4,000 homes a year as it aims to become one of the UK's top 10 largest housebuilders. It is also looking to move into profit after making a £41.3m loss in the year to March 2021.
Ilke last year raised £100m in equity investment and said the funding would help it open a new manufacturing facility, "significantly scale-up its operations" and invest heavily in automating more of its manufacturing processes.
An Ilke spokesperson said Scott brings "high-tech scale-up experience" and joins a leadership team with expertise across the aerospace, automotive and rail engineering industries.
He said: "By designing the team in this way, Ilke Homes has been able to implement a precision manufacturing-led approach that promises to revolutionise house building by achieving cost, time and energy efficiencies."