Housing associations increased the number of homes they built by 22% last year but saw their margins tighten and their interest cover deteriorate.
The Regulator of Social Housing's annual global accounts, which aggregates financial data from 204 associations, reveals providers built 49,000 homes in the year to 31 March 2022, up from 40,000 the year before.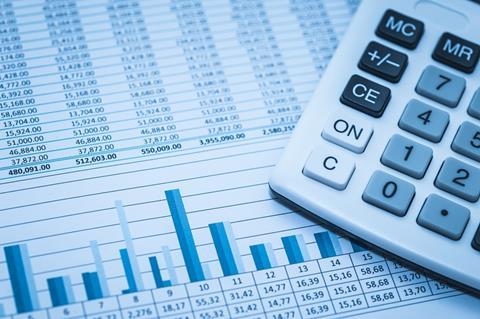 Providers invested £12.3bn in new homes, up 12% on the £10.9bn in pandemic-affected 2020/21, but down on the £13.7bn in 2019/20 pre-covid.
They also pumped a record £6.5bn into improving existing stock, as providers played 'catch-up' to carry out repairs delayed by the pandemic and carried out building safety remediation works.
The RSH said cost growth due to supply chain issues was also a factor in the 20% increase year-on-year.
Providers have also come under pressure to improve stock due to public criticism over stock conditions and the forthcoming Social Housing Regulation Bill.
However, while providers increased development and existing stock spend, their balance sheet headroom has tightened.
The global accounts show interest cover – which compares earnings to interest payments and is used as a measure of financial capacity – has 'deteriorated' 24 percentage points to 128%.
Overall operating margins fell to 20%, the lowest figure for 11 years.
RSH said providers are forecasting further record investment in stock.
It said: "The latest financial forecasts consolidate the recent picture which sees providers maintaining consistent levels of development in addition to committing to additional expenditure on their existing stock. The impact of this is seen in tighter operating margins and decreased levels of interest cover."
RSH warned in November housing associations ability to manage risk will be reduced as interest cover falls further next year.
The global accounts, as they cover the 2021/22 financial year, have not covered the period of rising interest rates following Liz Truss' mini-budget nor the full impact of the Ukraine war on costs.
>>See also: Can HAs keep development going as the rest of the market slows?
Jonathan Walters, deputy chief executive at RSH, said: "Social housing providers maintained their strong liquidity in 2021/22, attracted new finance, and continued to invest in the homes they provide.
"However, wider economic pressures that were starting to impact their finances have now become serious challenges.
"Providers need to continue taking a strategic approach to managing economic risks and focus on their fundamental objectives of investing in new social homes, and providing safe, well-maintained homes for their tenants".