House prices have remained virtually flat for the second successive month, according to the latest data from online estate agent Zoopla.
According to the firm's monthly housing market report, prices rose just 0.1% in July-August, the same marginal rise as in June-July, bringing prices up just £300 on average across the UK.
It said that left the average price of a home in the UK at 257,000, up 8.3% year-on-year – also the same as last month.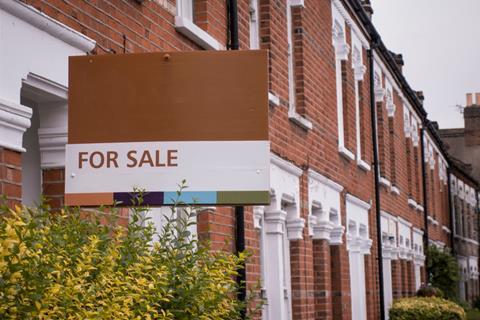 Zoopla's number come after rival Rightmove reported earlier this month that prices fell by 1.3% in July, with Halifax also recording its first price fall in a year in the month, amid growing gloom over the economy.
The weakening housing market numbers come amid rising interest rates and fears over the impact of the cost of living crisis on the economy, with Ofgem today revealing the energy price cap has nearly doubled to £3,549.
Zoopla said that demand for homes had weakened over the summer, as would be expected, but that it had done so more than last year, with demand sitting 17% above the five year average in the last month, compared to 54% above in the same month in 2021.
The stock of homes for sale, while remaining below the five year average, is also not as far below as in the same month in 2021, with stock at -27% compared to -37% this time last year.
According to Zoopla's city analysis, the highest price rises are being seen in regional cities in the north of England, with cities in the South east of England and in Scotland seeing the lowest rises.
Zoopla's market report stated that: "The headwinds for the sales market are building but the market is in a much better place to weather these than during previous economic cycles.
"That said, it's clear UK households are facing a squeeze on incomes and living standards on multiple fronts, which will filter through into housing market activity and house price growth into 2023. The primary risk remains in further increases in the base rate in order to control inflation control inflation, which will have a knock-on impact on mortgage rates.The higher rates move above 4%, the greater the impact on prices and sales volume".