House prices rose by 0.4% in August, according to the latest monthly price data from the Halifax.
The mortgage lender said prices recovered in the month after the 0.1% dip seen in July, but that the trend remained toward weaker price growth, with the 0.4% month-on-month growth comparing to an averaging monthly increase of 0.9% seen over the last 12 months.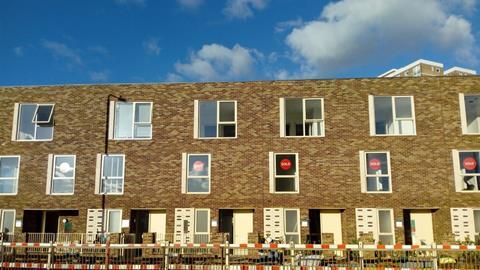 The change, putting the average price of a property at just over £294k, saw the annual rate of inflation drop to 11.5% from 11.8%, its lowest for three months, and quarterly growth fall back to 2.6%, its lowest since March.
The brightest spot in the data was London which, while still lagging behind the rest of the country in terms of percentage growth, as it has done for a number of years, was showing the strongest growth seen in over six years, registering 8.8% annual growth in prices.
Kim Kinnaird, director, Halifax Mortgages, said: "While house prices have so far proved to be resilient in the face of growing economic uncertainty, industry surveys point towards cooling expectations across the majority of UK regions, as buyer demand eases, and other forward-looking indicators also imply a likely slowdown in market activity."
The data comes amid growing concern from the development sector over the impact on the housing market from the cost-of-living squeeze, a potential economic downturn and higher interest rates.
The Halifax data echoes that from the Nationwide, which also reported a modest rise in prices in August after a weaker July.
Kinnaird said: "While government policy intervention may counter some of these impacts, borrowing costs are likely to continue to rise, as the Bank of England is widely expected to continue raising interest rates into next year. With house price to income affordability ratios already historically high, a more challenging period for house prices should be expected."
Iain McKenzie, CEO of The Guild of Property Professionals, says: "House prices returned to business as usual after their tiny dip last month, but there can be no ignoring the growing signs that the market is calming down.
"Demand is slowly easing in most parts of the country as soaring inflation and rising interest rates start to turn the screw on consumers and the economy."