The deadline for final applications under the decade-old Help to Buy will be 31 October – two months earlier than expected.
Homes England has updated its website to confirm the scheme will stop accepting applications five months before the scheme officially ends on 31 March 2023 and not three as some had expected. It is likely to mean that several thousand home buyers who may have been planning to use the scheme in October to December will now not be able to.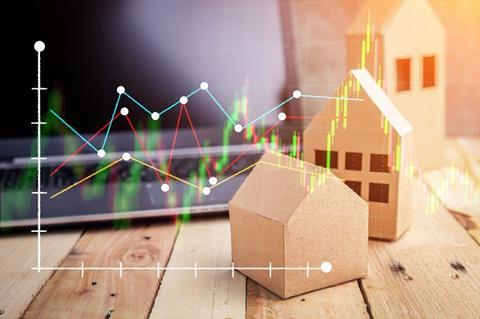 David O'Leary, policy director at the Home Builders Federation, told the Financial Times: "This new deadline defies logic.
"Help to Buy has supported a third of a million households to buy their first home but a last few thousand potential homeowners are having the ladder pulled away with little warning.
"We want to work with Homes England and government to find a more sensible approach."
Under Help to Buy buyers can take an equity loan of up to 20% of the cost of a new build home (up to 40% in London) and use a deposit of just 5% to buy a property.
The scheme was tightened last April to ensure only first-time buyers are eligible. The government also introduced regional purchase price caps based on 1.5 times the average regional first-time buyer price, ranging from £186,100 in the north east to £600,000 in London.
The tightened criteria has led to a significant drop in numbers of people using the scheme, with the largest drops in the north west, north east and west midlands. Completions through the scheme in the three months to 31 December were 41% down on the same period pre-pandemic.
See also>> Where are Help to Buy sales falling fastest?
A Homes England spokesperson said the 31 October deadline was to "ensure consumers have enough time to complete their purchase". Purchases must complete before 31 March.
She added: "Homebuilders were informed about the deadline for new applications around the 17 May. The guidelines for applying for the Help to Buy: Equity Loan on gov.uk were then updated on 20 May to clearly state the deadline for new applications. Help to Buy agents also updated their websites week commencing 16 May."
"When the scheme closes on the 31 March 2023 homebuyers must have legally completed on their home. The deadline for new applications is at the end of October to ensure consumers have enough time to complete their purchase including finalising conveyancing etc."
A department for Levelling Up, Housing & Communities spokesperson said: "The scheme is just one of the ways the government has made homeownership more achievable and affordable.
"Shared Ownership, First Homes and the Mortgage Guarantee Scheme continue to support many more people into homes of their own."