The joint venture, Shearer Property Regen, will now work up detailed plans for the City Centre South scheme, which gained outline planning at the start of this year.
The aim is to start on the residential, shopping and leisure scheme site by summer 2023.
The scheme, which has already secured £98m in funding from the West Midlands Combined Authority is located in the southern part of the city centre.
The 6.4 hectares site includes Bull Yard, Shelton Square, Market Way and City Arcade.
CCS will offer a wide range of homes comprising studios, one-, two-, and three-bedroom apartments available to buy or rent.
Architects Allies & Morrison have been appointed by SPR to deliver detailed design.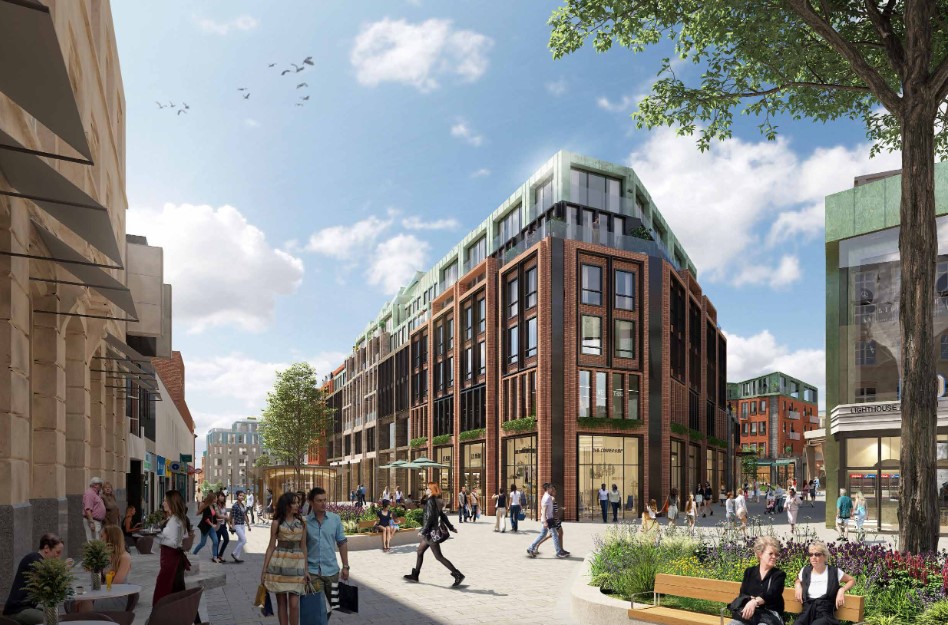 Andy Hill, chief executive of Hill Group, said: "We are delighted to have been selected to deliver a vibrant new district in this historic part of the city.
"Our experience in urban regeneration and expansion will enable us to provide an inspirational destination that appeals to residents and visitors alike"
Guy Shearer of SPG added: "After an extensive selection process for a residential partner, we are delighted to be supporting the Council in partnership with Hill, who have a complementary skill set to ours.
"They are a stand-out private organisation with a superlative track record in designing and building a quality residential product. CCS is a once-in-a-lifetime opportunity for a top 12 UK city to deliver a game-changing project which will bring about the long-anticipated renaissance of a great City."