Henry Boot is on course to hit market expectations for 2022 on the back of a large sale of residential plots in Oxfordshire.
The Sheffield-based developer and contractor released its half-year results today, reporting £144.4m revenue for the six months to 30 June.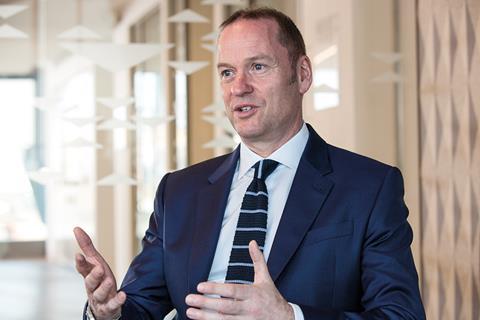 That is a 11.9% increase on the £129m recorded over the same period last year and produced pre-tax profit of £38.8m, up 68%.
The increase in turnover was driven by property development completions and land disposals, including the sale of 2,170 plots in Didcot to housebuilders Taylor Wimpey and Persimmon Homes.
Chief executive Tim Roberts said it was among the firm's "best ever first half years", though the reports noted that the year's results were expected to be "heavily weighted" to H1 after a "busy summer".
Henry Boot is forecast to earn £47.8m in profit before tax over the course of the full year, just shy of the £49m recorded before covid hit in 2019.
The firm's full-year results for 2021 saw its pre-tax profit more than double to £35.6m as it bounced back from a difficult period during pandemic which saw the firm cut staff.
The business, which operates in the industrial and logistics, residential and urban development sectors, was set up by Henry Boot in 1886.
Earlier this year, the founder's great, great grandson, Jamie Boot, stepped down as chair to be replaced by Peter Mawson, marking the first time in history the firm has not been family run.
"Taking advantage of our three key markets we have made significant sales whilst being selective on purchases," said Roberts.
"This has allowed us to keep gearing low, despite continued investment in our high-quality committed development programme and our growing housebuilder, and at the same time increase our interim dividend by 10%."
"We have worked hard to do our best to adjust to supply restrictions, inflation and an increasingly complex planning system."
The firm's construction business saw profit increase to £6.3m for the six months up to 30 June this year (2021 H1: £4.3m), based on turnover of £66.5m, which was up 21.6% from £54.7m in the same period last year.
The firm has taken a selective approach to acquisitions, with total purchases of just £10m (2021: £55m) reflecting its decision to slow spending in what it described as "a particularly competitive market for assets" and in advance of "another period of economic uncertainty".