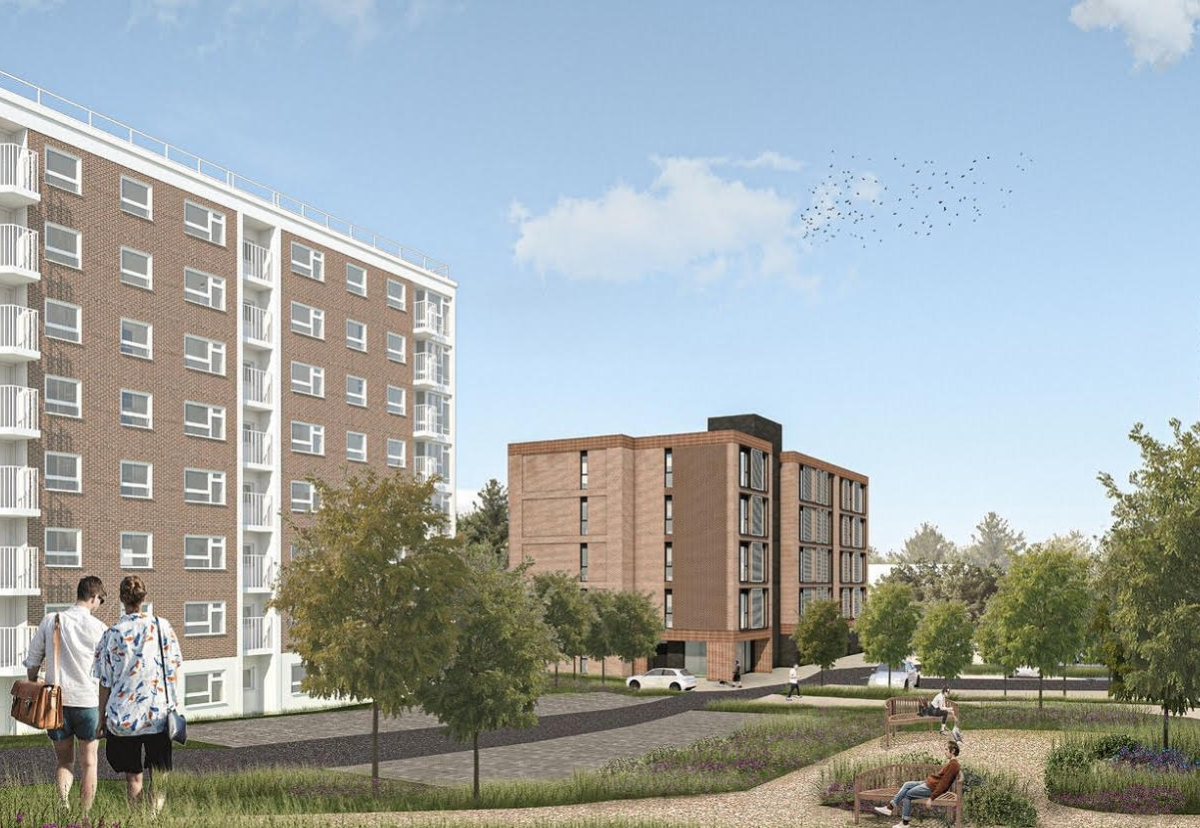 HBS' Mechanical and Electrical divisions will provide an integrated plumbing and heating and electrical services package for 76 energy-efficient new homes, managing the design, supply, installation, commissioning and aftercare.
Work will start later this year and is due for completion by April 2023.
The regeneration scheme forms an extension to the existing Winnall Flats site on the city's outskirts. Measures to minimise carbon emissions, promote renewable energy and manage water effectively are integral to the project to align with Winchester City Council's aim to be carbon neutral by 2030.
Wates Residential will be constructing the Winnall Flats development to meet the AECB (Association of Environmentally Conscious Buildings) or Passivhaus low energy building standard which requires the fabric of the building to be extremely efficient and airtight to reduce the heating requirement and carbon emissions and to minimise over-heating as the climate heats up. This means the homes will have no conventional heating system required.
It is the latest project to be awarded to HBS Group Southern by Wates Residential. It follows on from the successful M&E contract completed by HBS' M&E team at Daedalus Village, supporting the delivery of 200 high-quality homes to help fulfil the local housing need in Gosport.
James Hayter, Electrical Director at HBS Group Southern said: "We are proud to continue our strong working relationship with Wates Residential and be selected to support the construction of these much-needed energy-efficient homes.
"Securing the combined mechanical and electrical works is a testament to our integrated building services expertise and continued focus on quality and sustainability. We look forward to commencing works on-site and helping our valued client bring the vision for this project to life."
To help achieve such a high level of sustainability and energy efficiency, HBS Group Southern will be providing all aspects of design, supply, installation, testing and commissioning of the heating, water, electrical, EV charging and ventilation requirements to ensure the project meets the Passivhaus low energy building standard within budget and specification.
A dedicated HBS Contract Manager will lead the skilled on-site M&E workforce and ensure the staged installations are completed in line with production targets and HBS' own in-house quality management system.