The government has announced the allocation of £1.4bn in funding to improve the energy efficiency of an estimated 115,000 homes across England.
Local authorities, social housing providers and charities have been awarded the funding through the £778m Social Housing Decarbonisation Fund and the £630m Home Upgrade Grant to install energy-saving measures from loft insulation to new windows.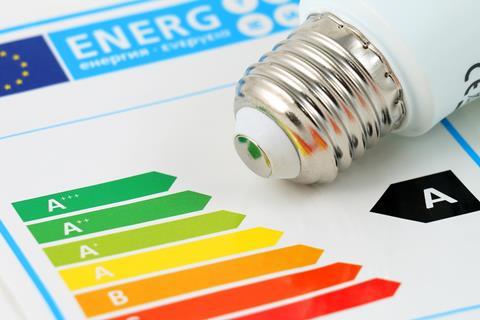 An additional £1.1bn in match funding will be provided by the organisations themselves, with the money going towards vulnerable households and off-gas grid homes with an EPC rating of D or below.
Funding from the schemes will be rolled out from April 2023 to upgrade homes over two years, with the government claiming they could support roughly 20,000 jobs in the construction and retrofit sectors.
The Department for Energy Security and Net Zero said an additional £409m has been granted through the Public Sector Decarbonisation Scheme to help drive down emissions from buildings such as schools and hospitals.
The department said the schemes formed part of the government's commitment to reduce overall UK energy demand by 15% by 2030. The Home Upgrade Grant is designed to support over 25,000 low-income homes in England by installing energy efficiency measures and low carbon heating.
Energy security secretary Grant Shapps said the announcement was a huge investement and a "a huge boost for job creation and economic growth, opening up new and exciting opportunities across the UK's ever-expanding green sector."
Councils to receive funding include the Greater Manchester combined authority, which will get £97m to upgrade 5,000 homes, and Leeds council, which will get £16.8m.
Housing associations to benefit from investment include L&Q, which is set to receive more than £27m of funding to improve 3,000 homes, Riverside Group, which is to get £12.7m to upgrade 1,100 houses and Network Homes, which will get £9.8m for 2,043 homes.
Carol Matthews CBE, Chief Executive of The Riverside Group said she was "delighted" to have secured the grant. She said: "This funding will enable us to improve the energy efficiency of our homes and protect our residents from rising fuel bills and cost of living crisis. Riverside will be match funding and investing £15 million as part of our retrofitting and net zero commitments. We are looking forward to working with the government to improve over 1,100 homes and the lives of our residents living in them."