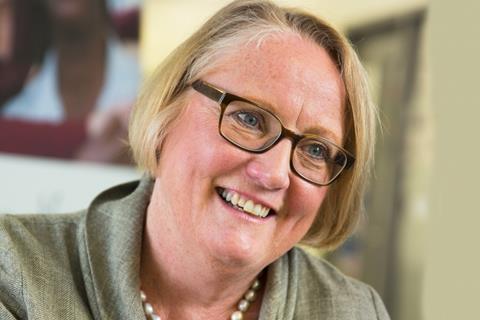 Professor emerita of nursing Julienne Meyer is to head up a new taskforce to improve housing options for older people.
The Department for Levelling Up, Housing and Communities (DLUHC) said Meyer will head a 14-strong team that will look at ways to increase the number and range of homes available to older people, and make recommendations to the government.
The taskforce will run for up to 12 months and work across housing, health and social care. It is a collaboration between DLUHC and the Department of Health and Social Care, with ministers from the two departments receiving a final independent report and interim findings after six months.
Meyer has been a professor of nursing in care for older people at the City University of London for nearly 21 years. She was director of the university's My Home Life, which works to improve care homes, for 13 years until 2019. She has been a professor emerita of nursing at the university for nearly four years.
Meyer started as a nurse and has worked in a variety of different settings, including health, social care, and housing; general and mental health; primary, secondary, and tertiary care.
She said: "I am delighted to be leading the taskforce, an opportunity to make a real difference to the lives of older people. Working between housing, health and social care will be critical to its success and I'm looking forward to advising government on proposals that give older people more choices in later life."
>> See also Removing the barriers to later living development
Housing minister Rachel Maclean added: "Making sure older people can access the right homes that meet their needs later in life is a government priority. And by unlocking more housing for older people, we can also have a hugely beneficial impact on their health and wellbeing.
Meyer's appointment has been unveiled as part of the government's adult social care implementation plan, to support the struggling sector, published by the Department for Health yesterday.
She will work with the government to finalise the taskforce membership and the group's terms of reference.
The panel is expected to be made up of 14 members and will include developers and investors as well as individuals from sectors including social and private retirement, local government and adult social care. The first meeting will take place by spring, once all the members are confirmed.
John Tonkiss, chief executive of retirement developer McCarthy Stone, said: "The taskforce has the potential to grow the supply of older people's housing across all types and tenures."
Natalie Cameron, senior associate at real estate law firm Forsters, said: "The appointees have a significant job to tackle and will need to facilitate cross-departmental collaboration to make the Levelling Up White Paper agenda a reality."