The government has pledged several actions to boost self and custom build, including setting up a new unit within Homes England to support the sector.
The Department for Levelling Up, Housing & Communities (DLUHC) has today published its response to an independent report by MP Richard Bacon looking into ways to scale up self-build and custom housebuilding.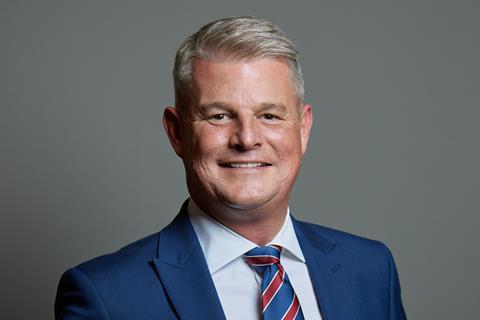 DLUHC has pledged to set up a specialist team in Homes England "to bring forward more self and custom build plots on regeneration projects across the country." It will also ensure the Levelling Up and Regeneration Bill has provisions to promote self and custom building and that the government's modern methods of construction (MMC) taskforce promotes self-build.
DLUHC also announced that its £150m Help to Build scheme will open for applications on Monday. Help to Build is an equity loan scheme, similar to Help to Buy, which allow self-builders to obtain mortgages with a 5% deposit. A DLUHC spokesperson said the average deposit for self and custom builders is 25%.
See also>> Is self-build the answer to tackling the housing crisis?
See also>> Government announces £150m self-build boost
According to the Bacon report, around 13,000 custom and self-build homes are delivered every year, but there is demand for at least 30,000.
Stuart Andrew, housing minister, said: "Through the Help to Build scheme we will help thousands more people onto the property ladder by giving them the opportunity to build homes that are perfectly tailored to their needs and in the communities, they want to live in.
"This innovative scheme will build on our work to break down the barriers to homeownership, as well as creating new jobs, supporting the construction industry and kickstarting a self and custom build revolution."